Delivery time 2-3 weeks

Try it at home - free of charge and for up to one week

Premium high purity copper and silver plated copper cable
Satin Audio Theia II is made with the best wire production technologies, such as highest purity of materials, SP-OCC, stranded wires.

Satin Audio Theia II has Superior wires Pure OCC Copper, highest purity. Also, copper is known to be one of the most conductive materials, so the highest purity of copper leads to the highest conductivity.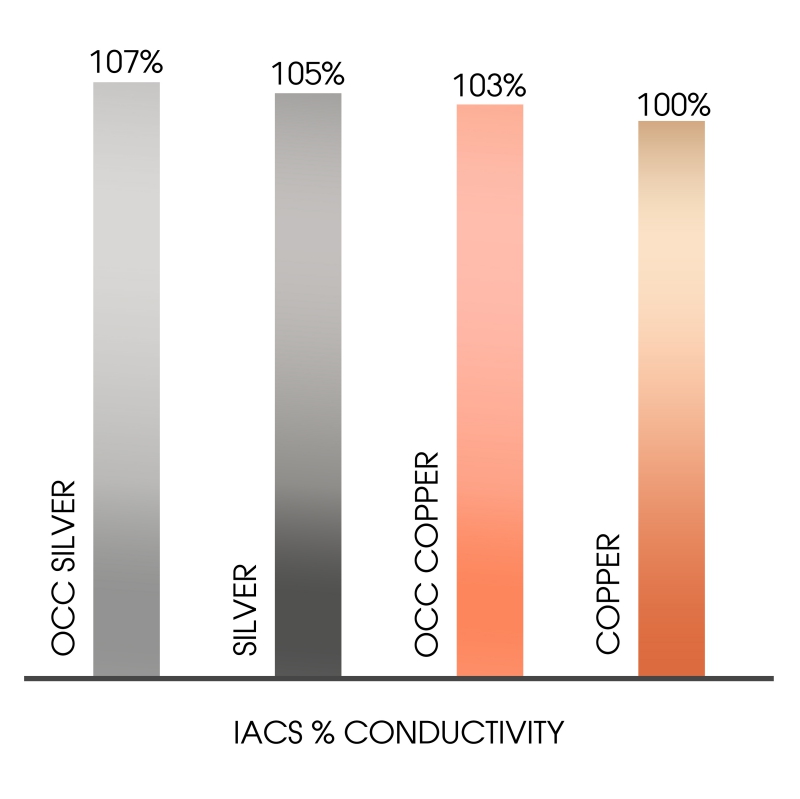 Based on the International Annealed Copper Standard (IACS), the conductivity of copper is 100% IACS, while that of OCC copper is up to 103% IACS. While the conductivity of silver is up to 105% IACS, that of OCC silver is 107% IACS. This means that the conductivity of silver and copper could be significantly increased thanks to the OCC technology.


SP-OCC (Superior Pure Ohno Continuous Casting) is the most advanced casting technology developed to overcome annealing problems and eliminate virtually all grain boundaries in copper or silver with a unique patented process. Satin Audio SP-OCC wires are made in one of the few factories in the world that can apply this advanced technology.

The Type 4 strand construction helps to keep the impedance constant and improve the LCR values ​​of the cables in general. Type 4 construction is that the individual wires are twisted together, and these bundles of twisted wires then twist around a central nylon dampening core.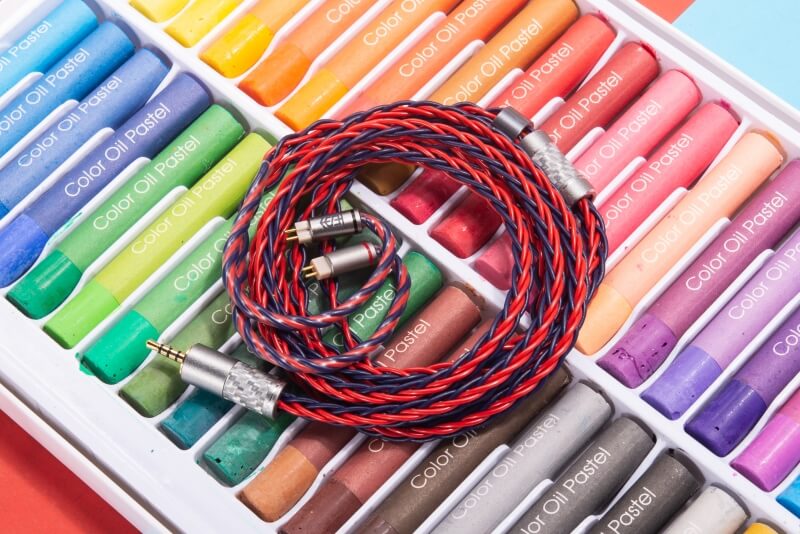 Litz is a technology developed to reduce skin effect and proximity effect losses in conductors. Thanks to Litz there is no possibility of the wires getting oxidized and turning green.

The new UltraSoft II looks better and is much more flexible compared to our other insulations.
The use of nylon as a dampening core in each strand helps minimize vibration and improve cable durability.

Satin Audio Theia II offers following cable options: standard 4 strand, 6 strand and 8 strand with numerous options for connections and plugs for a variety of IEMs. The 6 and 8 braids are designed to support some of the highest performing and highest quality IEMs. Thanks to a reasonable dimensioning of 28AWG per core, an 8-strand braided cable is still compact and flexible.
All Satin Audio cables use exclusive Satin Audio parts such as plugs, Y-splitters and connectors.

For the best welding quality, we also use high-quality solders - Oyaide SS -47 Lot (4.7% silver, Japan)
Specifications
SP-OCC SPC mix Pure Copper Type 4 Litz
Superior Pure OCC
Colorful UltraSoft II insulation
Nylon Damping Core
Audio grade Oyaide SS-47 Solder from Japan
Handcrafted in Vietnam