Delivery time on request.
Made to order.
Approx. 30 days waiting time.
Flagship All-In-One - Streamer, Roon Core, DAC, Amp, Pre-Amp, Headphone Amplifier
The EMPIRE series is Mytek's latest top line of electronics announced for late 2020.

The Empire Streamer DAC, powered by Roon OS, is a cost no object design that not only shines because of the spectacular innovation, but also because of the craftsmanship that has handpicked the highest quality parts and technology for the DAC, its clock, power supplies and analog circuitry.

The Empire Streamer DAC is designed to surpass that , which has been considered the best in DACs and streamers to date.



OVER THE EMPIRE
The Empire Streamer DAC was developed in Brooklyn by the Mytek R&D team led by Michal Jurewicz, Mytek Chief Design Engineer, and is a marvel of engineering: mounted on a specially machined aluminum housing, all components are of the highest "cost no object" Quality and easily accessible. There are no "moving parts", no fans, no spinning drives.
The CPU is cooled by custom-made aluminum heatpipes attached to the beautifully designed case cover, which is machined from a single block of aluminum. The DAC is the most powerful yet, challenging today's most expensive DACs.
The computers are galvanically isolated from the DAC analog board, with computer and EMI noise eliminated by the "Faraday cage". I7 CPU boards can be easily replaced with future faster models. The Roon OS engine / Mytek OS based Empire construction is the most technologically advanced and best sounding Hi-Res music streamer available today and is designed to be upgradeable for years to come.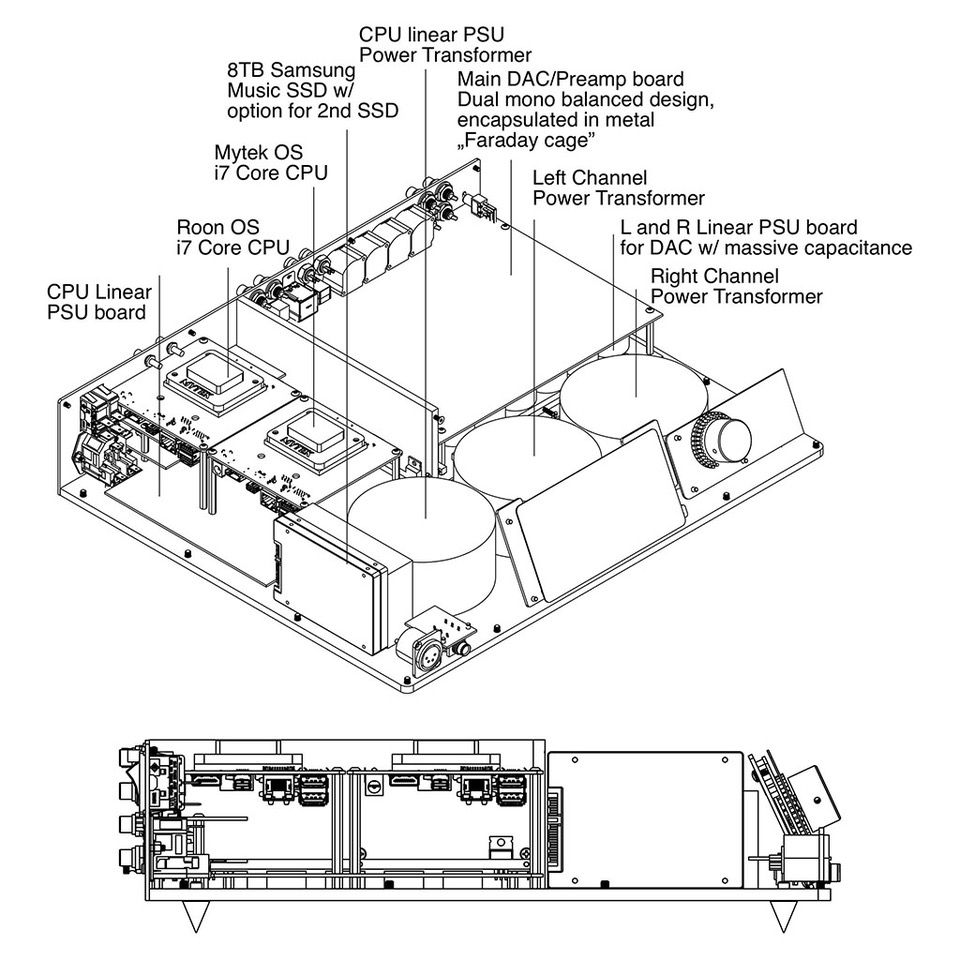 The Empire Streamer DAC is the best DAC Mytek has ever made and probably the best DAC ever made. Empire uses two ES9038PRO 8-channel chipsets, one chip per channel in fully balanced dual mono configuration. The ES9038PRO is the world's most powerful DAC chipset with 140 dB dynamic range in balanced mono mode.

No other DAC on the market today, including FPGA-based DACs, can match the Empire DAC's 140dB dynamic range performance. This exceptional resolution combined with the ultra-transparent, balanced analog stage originally designed for mastering engineers reproduces everything in the recording with unparalleled fidelity.

The Empire DAC can easily challenge all of the top DAC competitors in the $XXXK price range on the market today.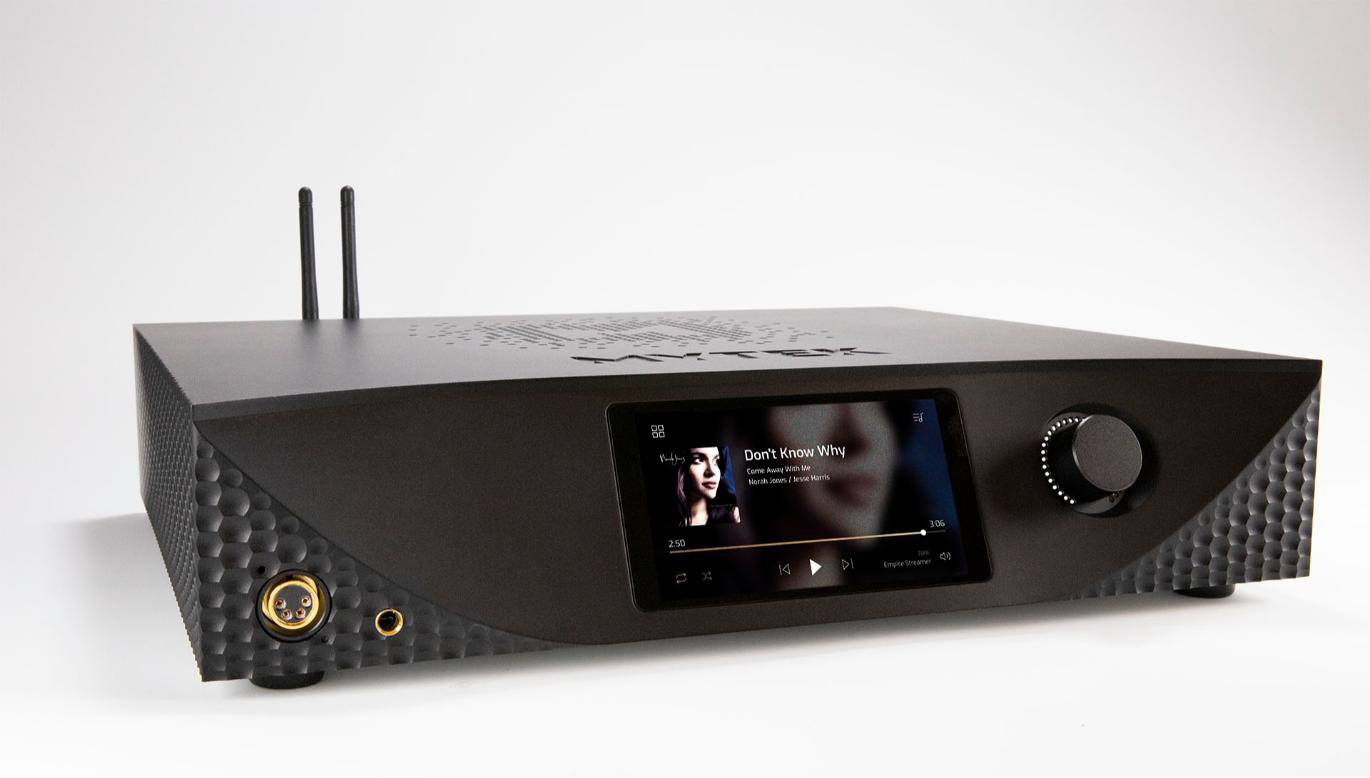 The Empire Streamer DAC is a complete Roon system packed in a beautifully designed device in which all functions are optimized. Just turn it on, connect to a Wi-Fi or wired network, log into your choice of high-definition streaming service, and enjoy the music.

The network setup has already been carefully considered to be the best Optimized for sound and the best experience: The ultra-quiet I7 CPUs have no moving parts and are powered by clean, oversized linear power supplies.

The DAC board is 100% isolated in a "Faraday cage", with its own dual mono linear power supply and USB galvanic isolator for playback of up to 32bit/768k and DSD512 with the least possible interference No distributed system consisting of multiple boxes can compete with the optimized Empire architecture.

Cost No Object Specifications
Cost no object, balanced dual mono audio path in analog and DAC circuits. 3 oversized linear power supplies for the digital, left and right DAC/analog circuits, each with shielded, low-noise toroidal transformers with auto-adjustment to 100-240VAC.
9 ANALOGUE PREAMP INPUTS
Including state-of-the-art M/M, M/C Nickel Xformer phono preamps, 2 analog balanced preamp inputs, each input with adjustable input sensitivity, 2 independently selectable outputs, both balanced and RCA.
DIGITAL DAC INPUTS
Streamer, SPDIF, optical, USB2, HDMI (2ch) and Roon endpoint, all with PCM DSD and MQA
STORE
Internal 8TB SSD. Accepts all external USB3, USBC and network drives.
BUILT-IN MYTEK OS DAC/PREAMP PLATFORM
Allows for future functional upgrades and new DSP features of the DAC/Preamp to be released throughout the life of the product.
EMPIRE STREAMER STANDARD SCOPE OF DELIVERY
1. Aluminum case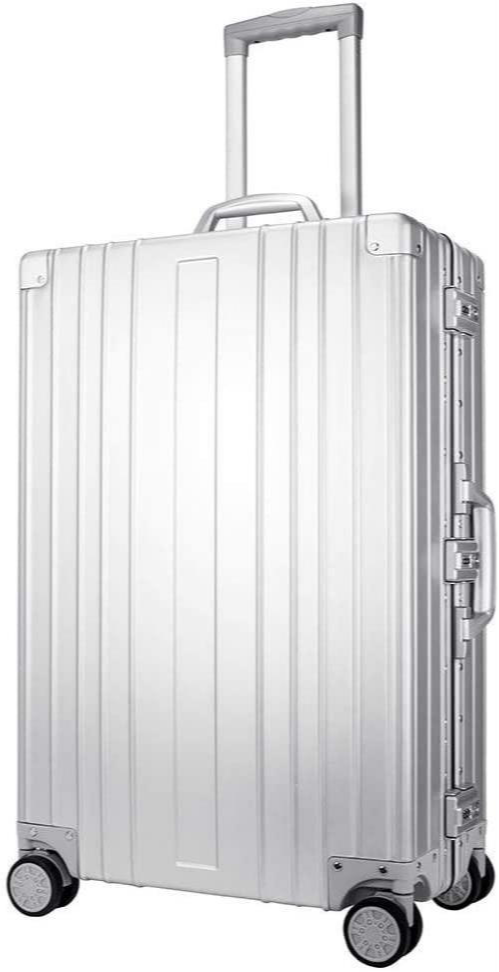 2. iPad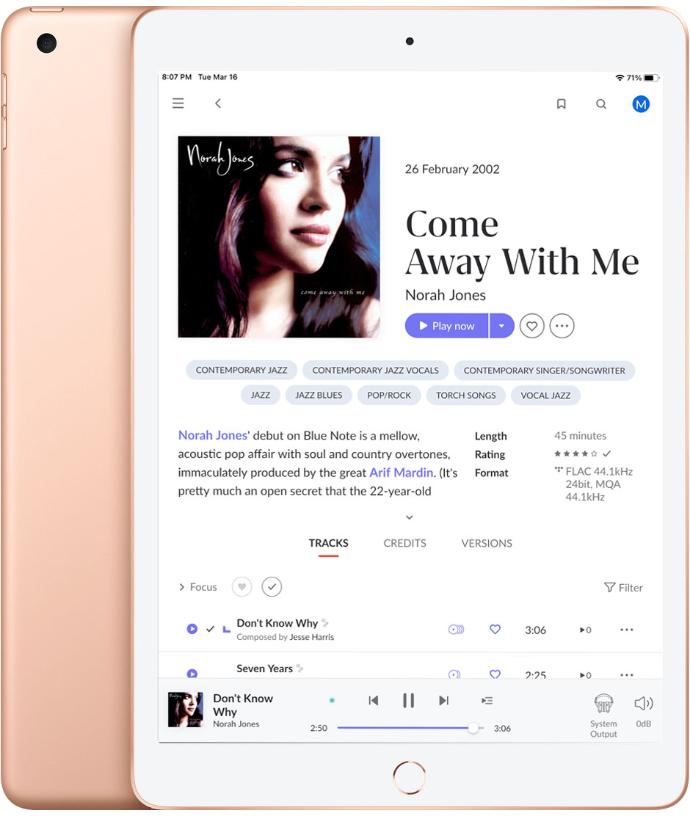 3. 1 year Roon Subscription
.