Delivery time approx.2-4 weeks
Open Acoustic Design
Thanks to the special design of the inner shell with 4 sound maze traps, the various types of resonance and abnormal distortion are reduced to the minimum.Kennerton Vali Neoteric Curly Maple - is simply sound, quality sound, with incredible naturalness and crystal clarity.The sound is detailed and clear, combined with a powerful and punchy bass.

The new version has retained all the distinctive qualities of the previous versions.At the same time, other headphones are now, from the higher sound quality, more technological, more attractive, more comfortable and lighter!

Reviews

"The Vali feels like yet another well-tailored, successful model from Kennerton.It has an individualistic take on the classic HiFi, open back sound.With its colorful midrange and precise low end punch, there's a lot of fun listens to be had on the Vali.Similar to a lot of Kennerton's headphones, I think as they continue gaining traction, they have the consistency and gratifying sonic edge to render them classics in the audiophile world. "
Kennerton Vali Review - Major HiFi



"This is a fantastic mid-focused fun sounding headphone with a unique aesthetic that makes it feel, well, a bit special in the hand.Do buy the Vali if you want a forward sounding and punchy open dynamic headphone.It combines excellent clarity with a presentation that is warm to euphoric, rich and just downright fun.It is colored but boy it is one heck of a pleasure to listen to with rock and EDM."
Kennerton Vali Review — Headfonics
"The Kennerton Vali is a fun and pleasing approach to the sound.If you want a punchy sound with meat and body without any sign of brightness, you will love the Vali."
Review: Kennerton Vali - Headphonesty

VALI IS ONE OF KENNERTON'S MOST KNOWN HEADPHONES
On the market for years, this model has been (and still is!) one of the favorites of professionals and audiophiles around the world.The Kennerton Vali has taken its rightful place among the best headphones.The most positive reviews from well-known experts and awards from various specialist publications are the true confirmation of this.

But sooner or later everything needs a refresh and renewal.And we are very excited to introduce the new version of the Kennerton Vali Neoteric! This is the same unique sound so loved by many! The sound is detailed and clear, combined with a powerful and punchy bass.This is the same Kennerton unique style and design.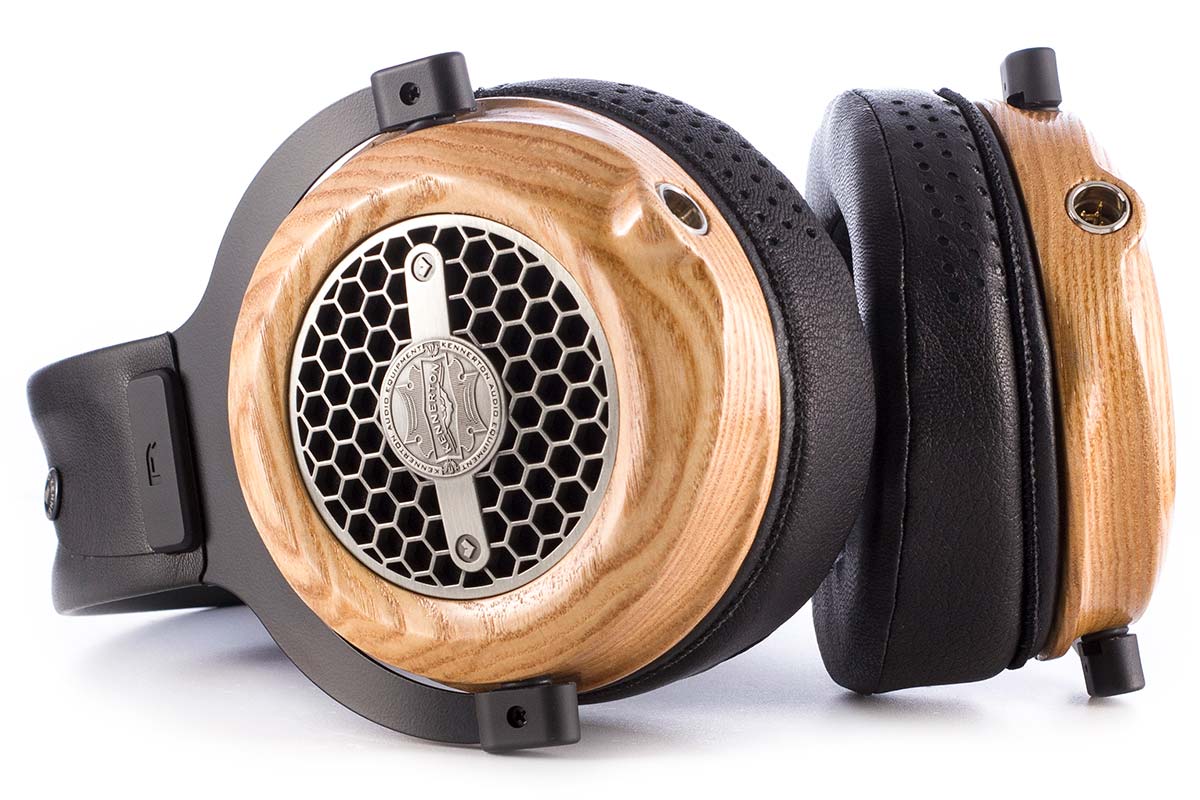 These are the same high-quality materials - steel, aluminium, genuine leather and precious wood.It is the same artisan production that has been elevated to the rank of art.It's the same high build quality and reliability of construction that audiophiles around the world have come to appreciate so much! But at the same time, the new Kennerton Vali Neoteric has a new, fresh design, a more comfortable fit, more padding and a lighter weight.Even higher quality of workmanship, higher sound quality.And yet he keeps the traditional style and identity of the Vali.

Designed and handcrafted entirely in Russia, Kennerton's Vali Neoteric open-back headphones use the latest components to deliver the best listening experience while creating an aesthetic product that will be remembered.

With the Kennerton Vali Neoteric, we managed to achieve a lively, natural sound that is neither too dark and overloaded nor too bright and sharp.Its sound signature is wide and open, yet clear and powerful, as befits the best qualities of a dynamic headphone.


Well, welcome! The new old Vali - Vali Neoteric!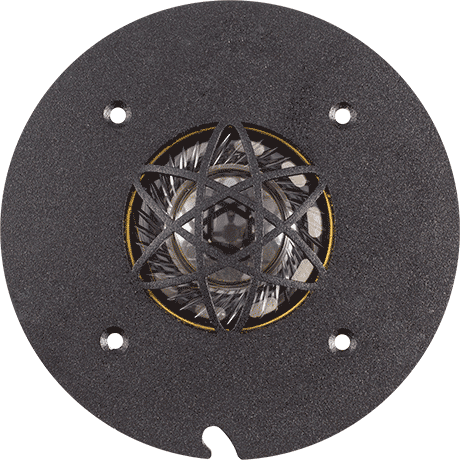 THE HEART OF VALI
Vali Neoteric Curly Maple is equipped with unique 50mm drivers with ultra-light graphene-coated cones.They offer high sensitivity while reducing unwanted resonance and distortion.Audio performance is carefully tuned by our Russian engineers to ensure nothing falls short of top-notch.

Light Mass: Increases response time to an incoming signal while minimizing cooldown.The result is a rich and emotional sound.
High internal damping: Minimal, almost no additional resonances.The result is a smooth and lively presentation.
Excellent Rigidity: Allows the cone to oscillate without bending.The result is significantly reduced distortion.

The graphene-coated, multi-layer composite foil further reduces distortion by allowing the cone to move slightly in a perfect piston motion.


THE BODY OF VALI NEOTERIC
The materials we chose for Vali Neoteric are very specific.The mugs are made of naturally treated wood.These beautiful wood grains are complemented by a strong yet lightweight aerospace-grade aluminum and steel structure.To avoid unwanted resonances, the honeycomb grid is made from a cast zinc alloy that is acoustically inert.


The Vali Neoteric features a comfortable, self-adjusting headband made of steel and genuine lambskin leather, which together with the large, soft leather ear cushions ensure a supportive and comfortable fit to enable fatigue-free listening.The 2 meter long, high-quality OFC cable with 4-pin, balanced mini XLR plugs (3.5 mm) with rhodium-plated OFC strands from the USSR ensures that the audio signal from the headphones is transmitted clearly and undistorted.


WE USE ONLY THE BEST MATERIALS
The earpieces are made from precious wood species.
The wood is treated with a special beeswax-based compound that makes it resistant to fungus and ensures a long product life.Also, it is coated with an eco-friendly varnish made from natural ingredients.Note: Each headphone is a one-of-a-kind piece and due to the nature of the handwork, there may be slight variations in the wood grain.
All connections are made of steel parts, which ensures high durability and reliability.
Since the metal grille is directly behind the driver in an open-back design, any reflected wave will disturb the sound.Therefore, an acoustically inert zinc alloy was chosen to avoid unnecessary resonances.
Military grade vintage USSR copper wire that connects to 4-pin balanced mini XLR connectors has been carefully selected to provide the best audio performance.
The luxurious lambskin headband and ear cushions ensure extreme comfort and long listening pleasure.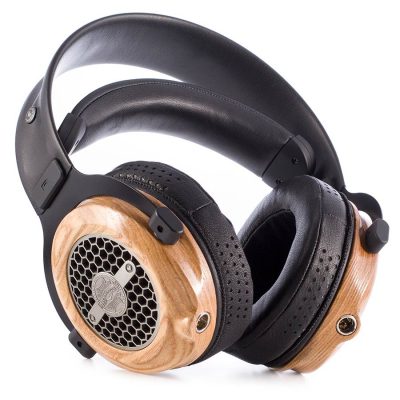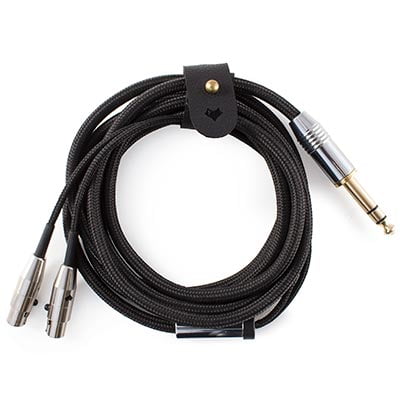 High quality 2 meters OFC cable with 4-Pin Balanced mini-XLR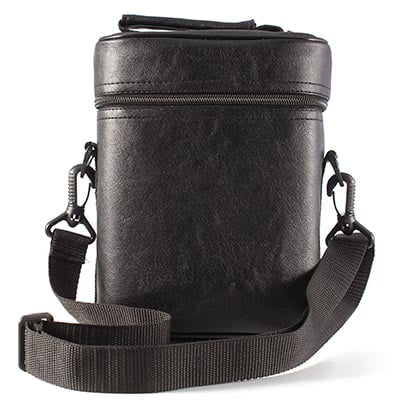 Comfortable eco-leather case
Technical data
| | |
| --- | --- |
| Drivers | Graphene-coated multilayered composite |
| Driver Unit | 50mm |
| Frequency Response | 10-30000Hz |
| Sensitivity | 100dB |
| Impedance | 32 ohms |
| Maximum Input Power | 500mW |
| Cord length | High quality 2 meters OFC cable with 4-Pin Balanced mini-XLR connectors and Gold Plated 6.3 TRS connector |
| Weight | 490g |
| Wood | Natural |