Delivery time approx. 1-2 weeks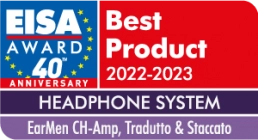 Highlights

Made for best sound
Stream directly from Spotify, TIDAL
The most advanced streaming
Connect to a DAC of your choice
Ultra Low Jitter Design
Unity chassis
Designed for performance
Reviews

EarMen Staccato Review — Headfonics

"As a streamer to use with the mobile app as main controller, the EarMen Staccato functions perfectly. It performs well, with great processing speed and little to no latency. It also delivers a clean and precise signal to your DAC.
The Staccato is a very versatile unit with Tidal, Qobuz, Spotify, Bluetooth, DLNA and many more streaming options. If you're looking for a simple yet powerful streamer which is easy to work with, the EarMen Staccato should be on your shortlist to try out."
EarMen Staccato Review - Headfonia Reviews
High performance streamers
EarMen has earned a worldwide reputation for developing innovative digital audio components of the highest quality. Elegant and crafted with great attention to detail, EarMen Staccato combine classic design with the latest digital technologies to break new ground into the future of high-performance sound.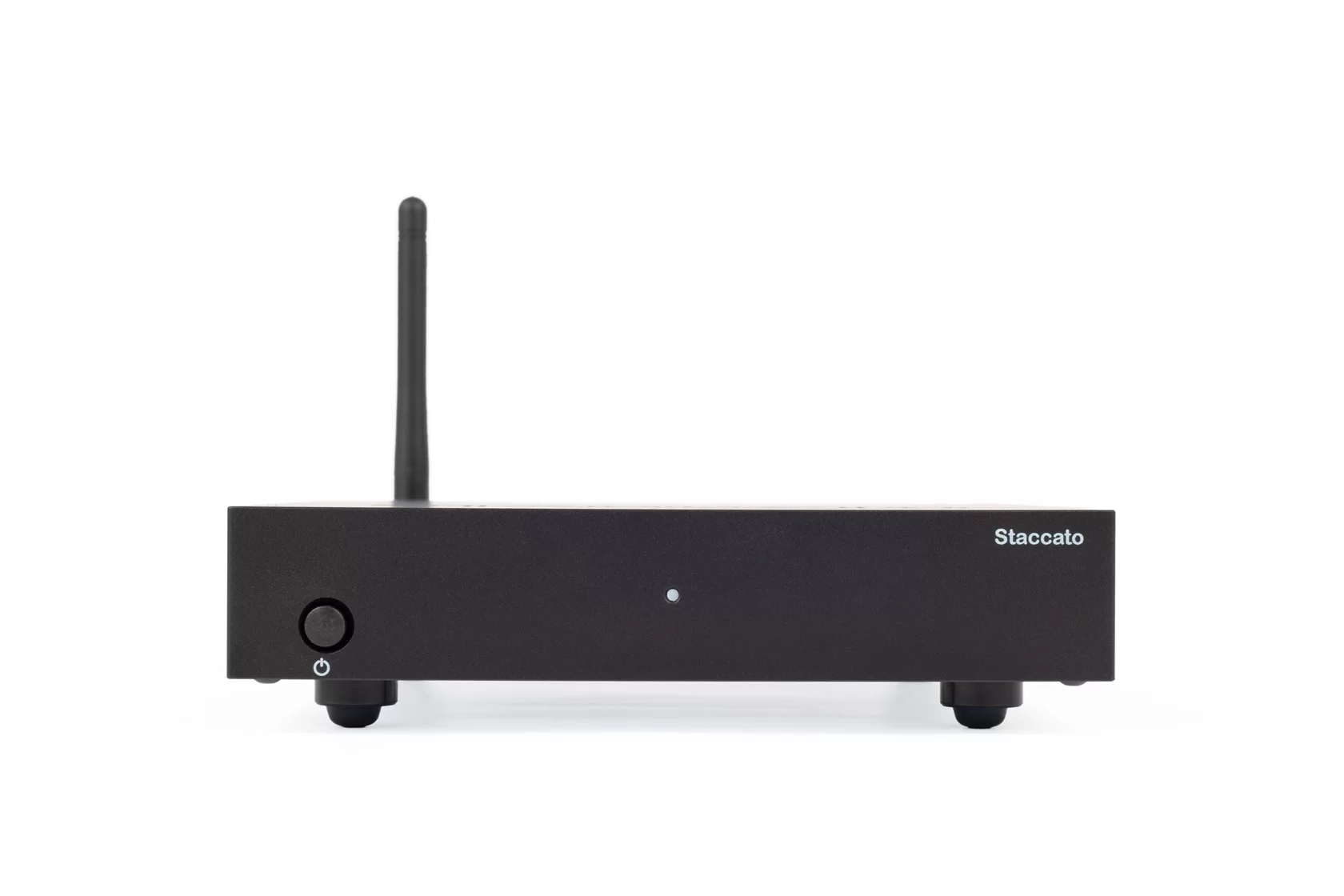 EarMen Staccato's integrated hardware and management software offer the ability to play music in high definition. From streaming internet services to local music collections, EarMen components let you discover, share and connect like never before, expanding the possibilities of your audio system to new levels of functionality and performance.


Breathtaking sound quality
Wherever the songs are played, staccato stays true to the character of each instrument, revealing a musicality you've never heard before. With Staccato you can hear all the details in your digital files and enjoy the next generation of sound in its purest form and precision. Staccato uses advanced filtering and resonance reduction techniques to ensure that the sound quality produced by Staccato is completely unaffected by unwanted signals and noise.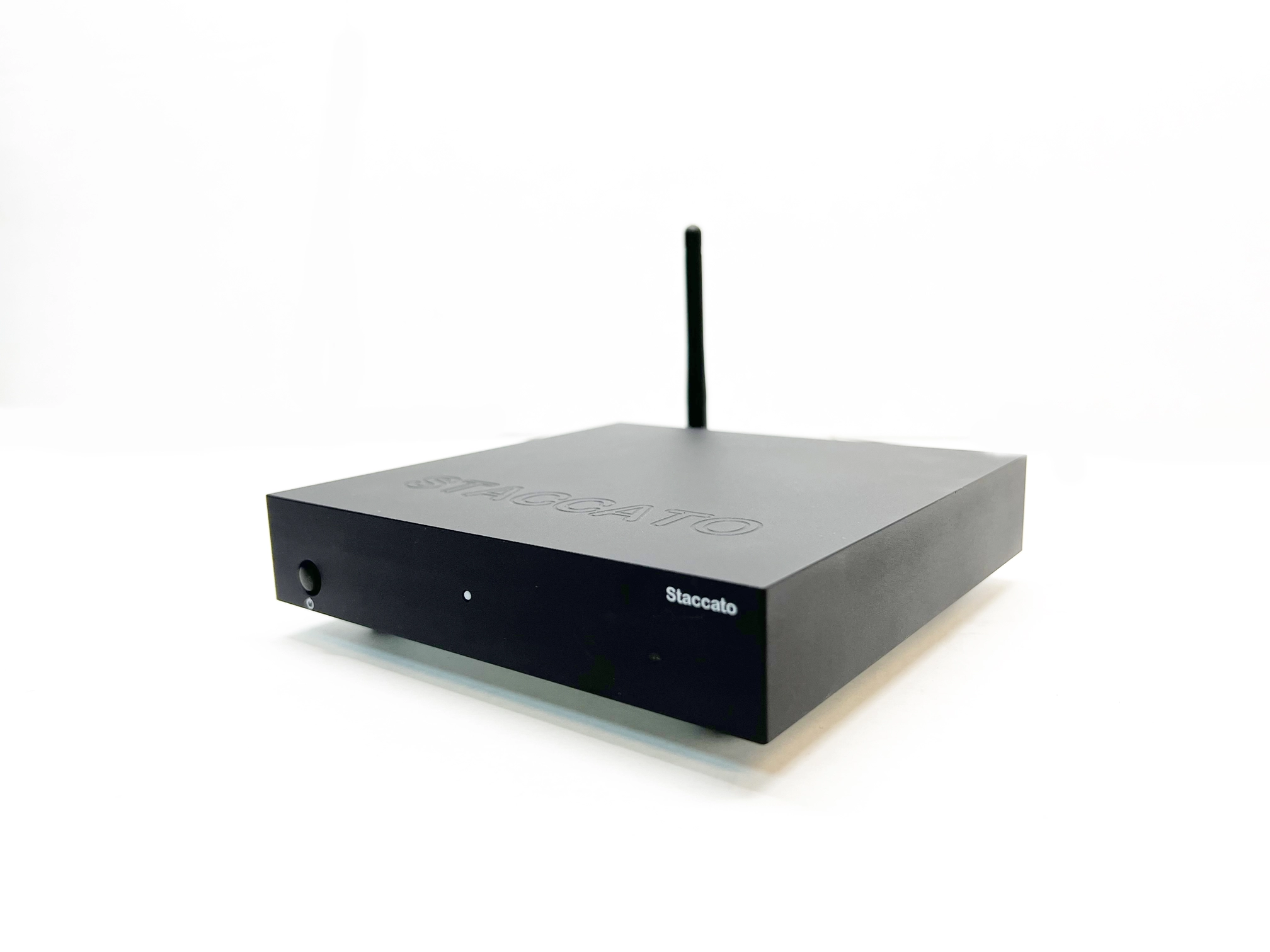 Complete audio solution in a single box
Thanks to extensive connection options such as TOS Link, RCA or USB, our engineers have ensured that you can enjoy all your digital content with up to 32bit / 384kHz and DSD 256.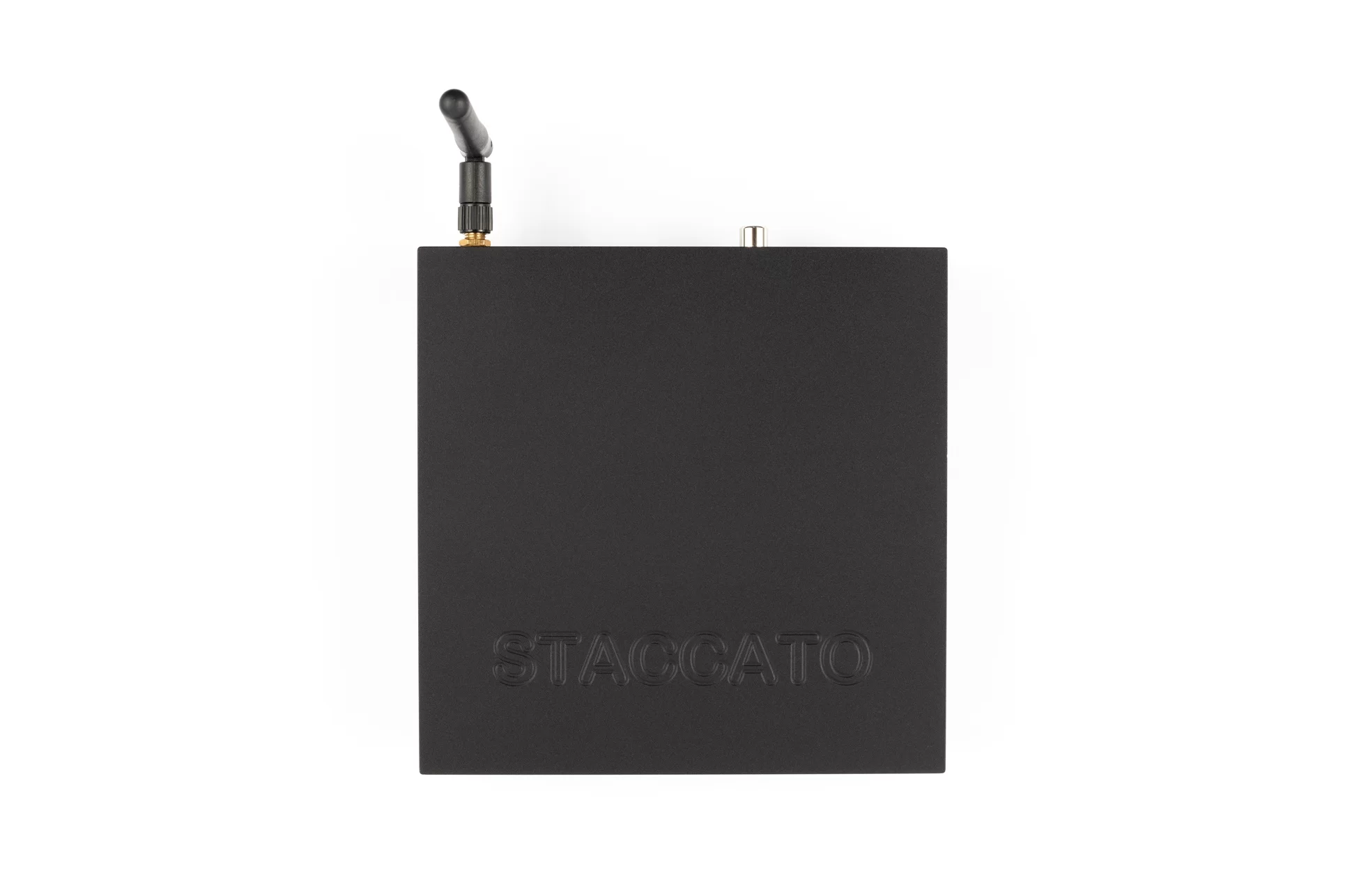 Stream music from your favorite sources
Play songs from USB, Internet radio, Spotify, TIDAL and more via Bluetooth.


Endurance and Elegance
The Earmen Staccato reaches a new level of elegance with its design. The Staccato's physical construction in a solid aluminum body is the result of a combination of outstanding musical performance and exceptional durability. Built to give the best they can, they will take your listening enjoyment to a new level. Each component has been tested and optimized for thousands of hours.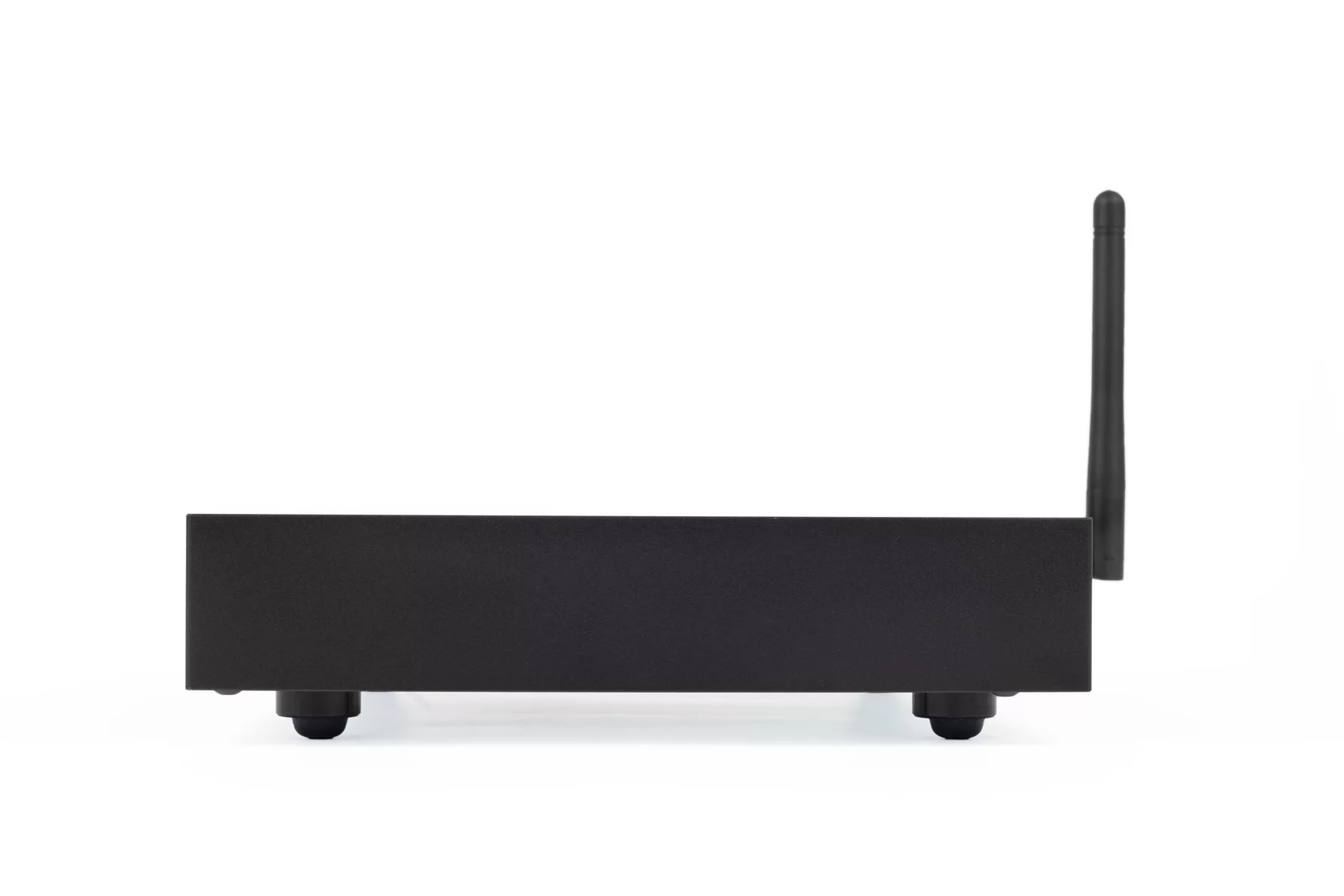 Easy to set up, easy to use

Thanks to the dedicated EarMen app for iOS and Android, control is right in the palm of your hand. Connect it to the EarMen app via Bluetooth and start your favorite music streaming service. No matter where your music comes from, it sounds best with staccato.


Specifications
Input power AC/DC power supply 9-12V DC/2A
Input ports 1 x LAN, 1 x USB 2.0
Output connectors 1 x TOS Link, 1 x RCA
Ethernet 10/100Mbps
Bluetooth Bluetooth LE 42 (BDR/EDR)
Maximum power consumption 20 W
Dimensions L x W x H 150x150x30 mm / 5.9"x5.9"x1.18"
Weight 1180 gr / 2.60 lbs
.