Delivery time approx. 1-2 weeks

Highlights

Fully balanced 4.4mm output
MQA supported
Extra Bass
Battery powered
Super low noise design
Gold Plated Circuit Board
Made in Europe
Review

Earmen Colibri Review — Headfonics
"Good sound, double outputs, volume control, bass boost and MQA. The EarMen Colibri has it all and as a result it receives our Recommended Buy award. It is now featured on the list of Best Buys here!"
EarMen Colibri Review - Headfonia Reviews
Everything you want and need
In addition to the many small wearable devices on the market, EarMen wants to set new standards. Our team has specially designed a balanced battery powered device - small in size but strong in performance, that will give you a unique experience like you have never had before.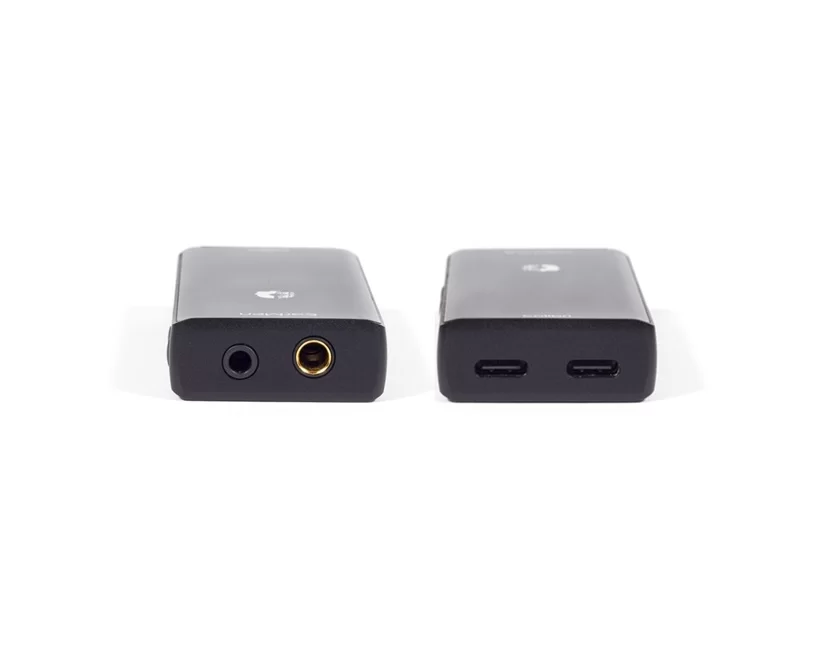 Wherever you go, take your music with you and experience the true pleasure with the EarMen Colibri!



MQA
The Colibri is equipped with MQA Renderer technology which can connect to an MQA Core signal and perform the final unwrapping of an MQA file. Core decoding is included in streaming services such as TIDAL, as well as select media players.

MQA (Master Quality Authenticated) is an award-winning British technology that reproduces the sound of the original master recording. The master MQA file is fully authenticated and small enough to be streamed or downloaded. MQA is a registered trademark of MQA Limited © 2018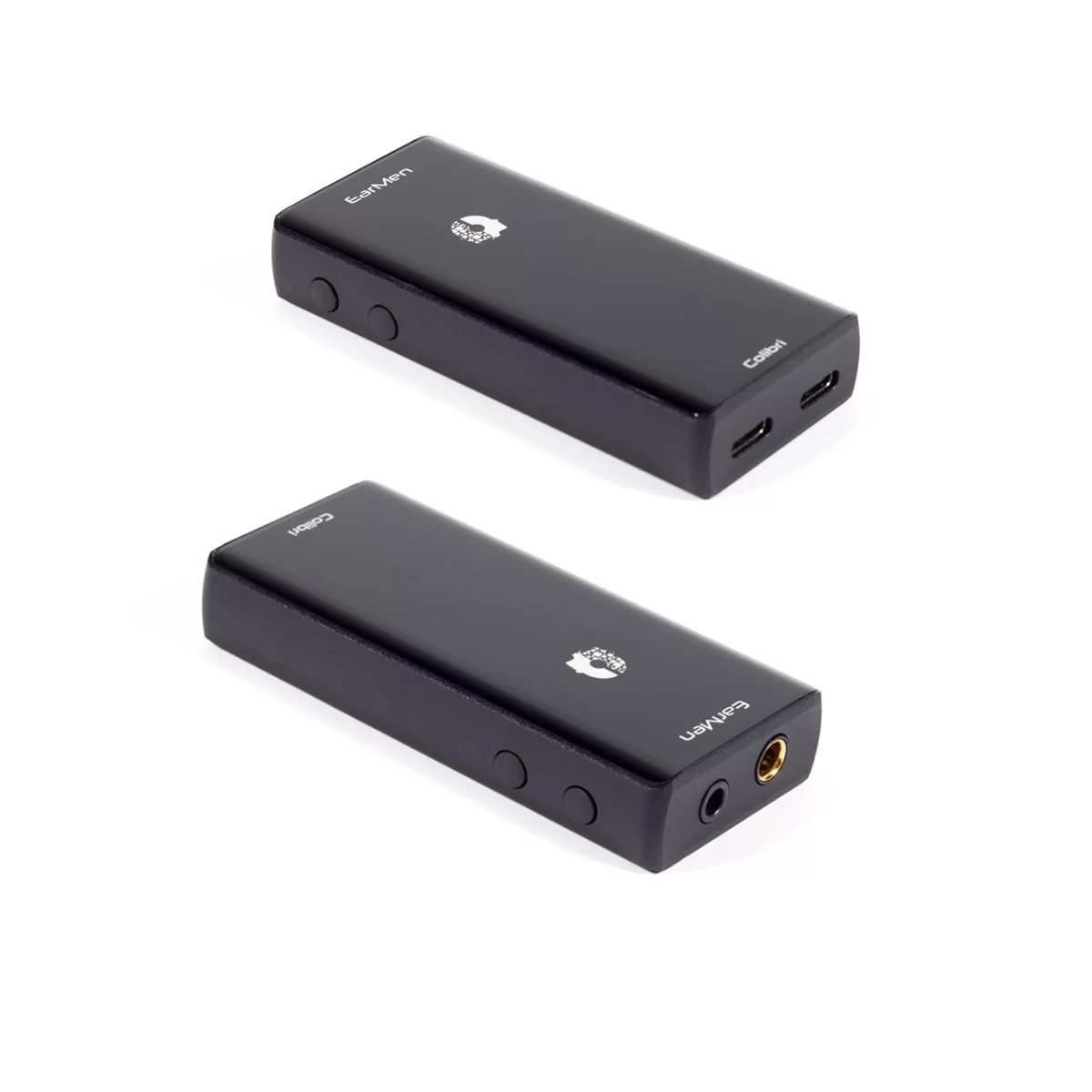 High quality audiophile DAC
The heart of the Colibri is the flagship of the ESS line ES9281 PRO DAC. Intended for premium audiophiles, the ESS SABER PRO series sets new standards in high-end audio by offering the highest dynamic range (DNR) with impressively low total harmonic distortion plus noise (THD+N) values. Colibri supports Hi-Res PCM files up to 32bit/384kHz PCM, DoP, DSD64, DSD128 and MQA. In short, all in one solution.


Battery powered
Colibri has its own battery and does not consume the battery of the sound source. The battery power delivers an extremely clean and stable DC current, avoiding the problems with noise-related RFI/EMI loading.


Let the music be with you
The most important feature of the device is its ability to provide a clear and immersive sound experience. Colibri uses state-of-the-art hardware and software solutions, all of which work together to deliver a natural and detailed listening experience.

The mid and high frequencies beautifully complement the lowest tones, with a consistent balance across all spectrums, resulting in an all-encompassing without giving the impression that any aspect of the music is "missing". Sounds are played back directly and unadulterated, so any device you use will play back exactly as the designer intended.

The EarMen Colibri boasts excellent separation and a distinct stereo effect while it keeps all frequencies balanced during complex listening sessions.

Design
Despite its size, the Colibri is designed to deliver a powerful audio experience while maintaining an attractive and sleek exterior.Its high-resolution specs not only make it sound phenomenal, but it also looks great thanks to its modern style

Side buttons give you full control of the device and the music without your source or phone to use.

The body of the device is made from an all-aluminum block, milled on a CnC machine, which ensures supreme durability. The aluminum body is finished with a glass finish on both sides, giving it a premium look. Featuring a detailed construction manufactured to the highest standards in a European factory. Colibri's build quality exceeds standards and ensures a timeless design.
Input

USB C Female / DATA

USB C Female / Charging

Output

Balanced 4.4mm

SE 3.5mm

Power

4.4mm Balanced

3.5mm SE

up to 280mW@32Ω

up to 75mW@32Ω

up to 560mW@16Ω

up to 150mW@ 16Ω

THD+N

0.002%

0.001%

Freq.Resp.

0.09dB

0.09dB
Audio formats

DSD

64 / 128 DoP

DXD

384/352.5kHz

PCM

Up to 384 kHz

MQA Rendering

Up to 384 kHz

Battery

Up to 5 hrs

Dimensions L x W x H

77x35x14mm

3.03" x 1.38" x 0.55"

Weight

51 gr / 0.11 lbs
.