Available for pre-order. Delivery end of September.
Pre-order price: 799 instead of 999
The One
Are you ready to immerse yourself in an immersive listening experience? Introducing Craft Ears' newest marvel - "The One". Pre-order now and be among the first to experience the future of sound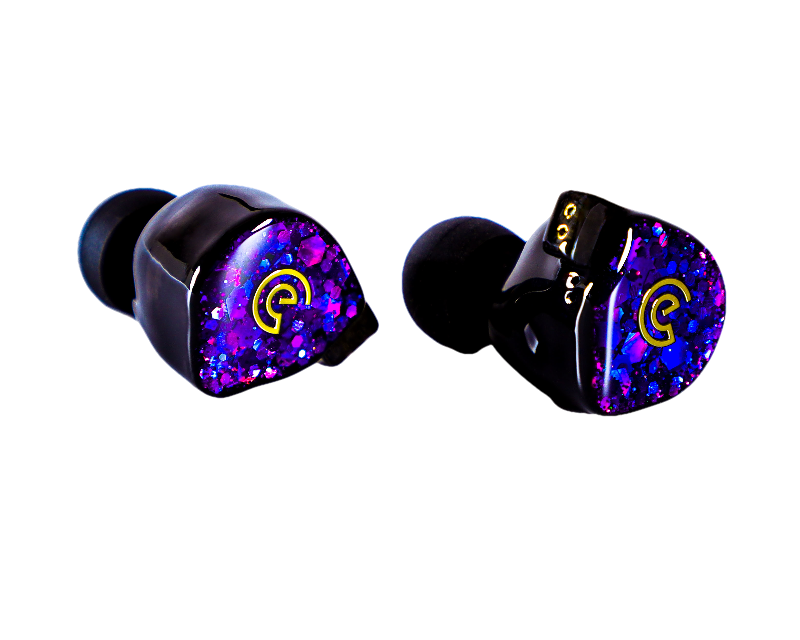 Make your own!

All Craft Ears IEMs can be designed with different designs for you. As universal or custom IEMs, made specifically for your ears.

Contact us via email or telephone if you would like a different design.

Tel. (+41) 77 403 35 26
info@audioessence.ch


From inheritance to revolution! Proof of our innovation
A groundbreaking 14mm planar driver that guarantees impeccable clarity and robust sound.
The specially tuned rear vent, 3D printed tuned front vent and a drill-less design. The future of earphone technology is wrapped up in an exquisite package.

Bass: Stronger, punchier and more present than ever before, perfectly controlled.

Midrange : Dive deep into a technical, yet natural and neutral sound that is suitable for all genres.

Treble: Energetic, detailed and full of life - a new definition of clarity in the Sound!


Prepare to be blown away by one of the largest soundstages you've ever experienced from an IEM. Airy, clean and detailed - this is the VR sound you've always dreamed of.

Craft Ears 'The One' isn't just another IEM, it's an experience. Whether you're an existing Craft Ears lover or a newbie, "The One" promises a unique listening journey that harmoniously complements the other models in the Craft Ears family.


SPECIFICATIONS

At Craft Ears we attach great importance to ensuring that our in-ear monitors are technically flawless.

Frequency response 15Hz - 45 kHz
Impedance 16 ohms
14mm Full Range Custom Planar Driver
Isolation -26dB

Scope of delivery
Brand new Craft Ears IEMs
Personalized Craft Ears protective hard case
Custom-made detachable 2-pin cable
Dehumidifier
Cleaning tool
Shirt clip
Product Premium Box
Proudly handcrafted in Poznan, Poland
All of our IEMs are handcrafted to ensure the best quality. Our shells are made using precise 3D printing technology from high quality imported acrylic resin and then hand finished, while the faceplates are completely handcrafted, making each headphone a unique work of art. Our IEMs are manufactured by a team with more than ten years of experience in headphone manufacturing.

We offer beautiful standard cases for each model, but our customers can also customize the design. Not just for CIEMs, but also for UIEMs, unlike most of our competitors.