Delivery time approx.2 weeks
Craft SIX - Outstanding emotions through technology
Craft Ears SIX is the flagship of our Pro series. We worked on this in-ear monitor for more than 12 months, ultimately using six carefully selected dashboard drivers and infusing it with our proprietary, patent-pending technologies to achieve an uncompromising level of sound quality.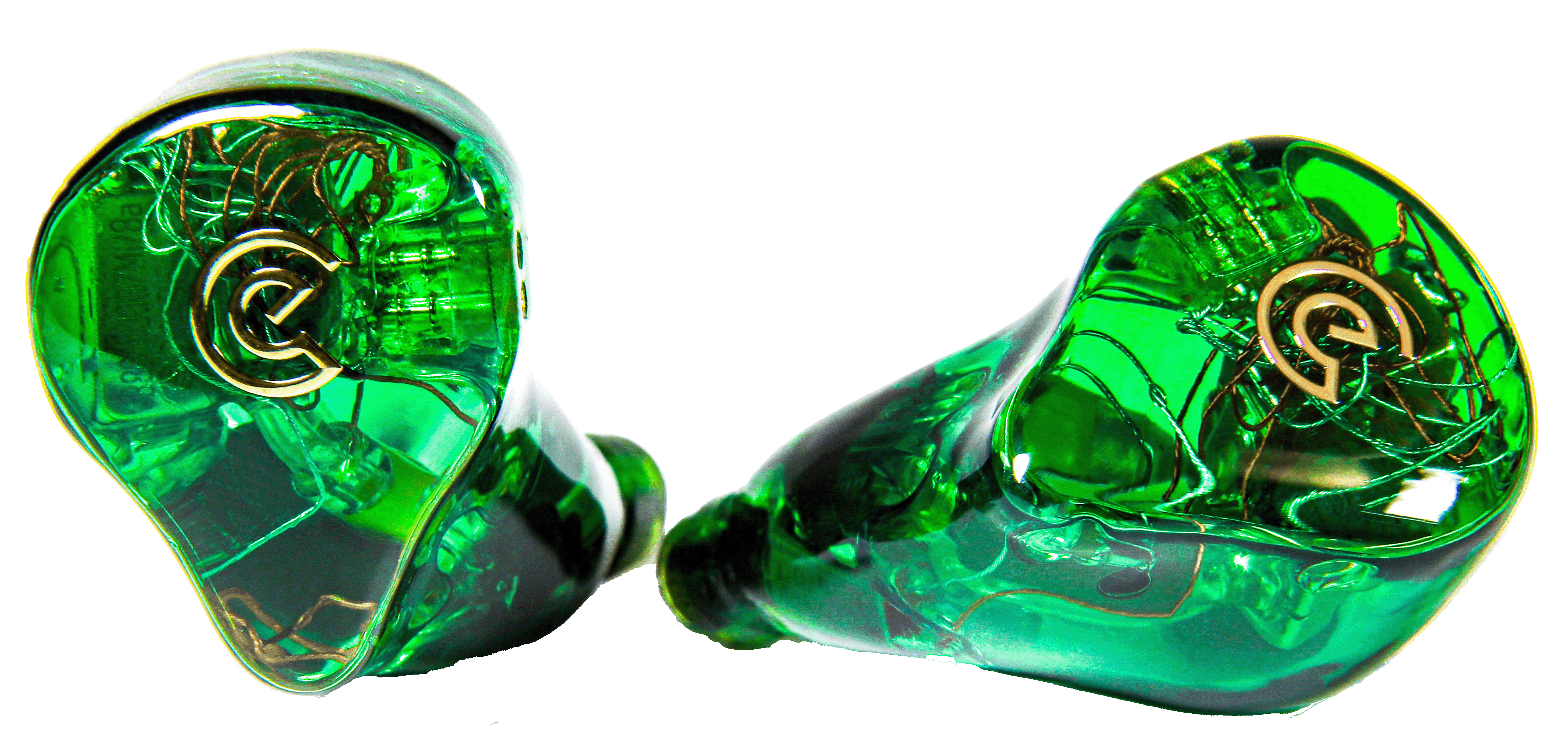 Make your own!

All Craft Ears IEMs can be designed with different designs for you. As universal or custom IEMs, made specifically for your ears.

Contact us via email or telephone if you would like a different design.

Tel. (+41) 77 403 35 26
info@audioessence.ch
Reference redefined
Our six-driver headphones are designed to deliver neutral sound, but we don't want to stop there. As Craft Ears, we want each of our IEMs to be unique, offer something new to the market and go beyond its price range. After much testing and simulation, we decided on six drivers: two sub-low drivers, two low-mid drivers, one mid-high driver and one super tweeter, which we designed using our proprietary RASEN Bass, True Load and SES technologies have come to their full potential.

Our flagship strikes the perfect balance. It's essentially a neutral IEM, but with reference sound, great dynamics and lifelike imaging. The SIX delivers such exceptional bass that it is reminiscent of the bass of good dynamic drivers. Great extension, spectacular texture, power and detail are the best you can get from balanced armature woofers.

The Mids are neutrally positioned, but full-bodied and organic. Big sounding instruments and smooth voices are something you will love after listening to the SIX. Extended, detailed, but gentle and never harsh highs are the highlights of our flagship. Our SIX is characterized by the highest resolution, extreme depth, a very wide soundstage and surprising dynamics. Technically powerful and naturally coordinated.


The technology inside
The Craft Ears SIX delivers a reference and natural sound thanks to the fully controlled frequency response and cumulative spectral decay (a first in the IEM industry). This is only possible through our own technologies:
RASEN Bass™ (Reference Acoustic Spiral Enhanced Bass) is a patent-pending solution; a precisely calculated and developed 3D printed structure that produces deep tones as realistic as a real subwoofer;

True Load™ offers extremely flat impedance and phase that increase coherence;

SES™ (Space Expanse System) is our own field-specific, 3D printed, horn-loaded tweeter tuned to a very specific bandwidth.
Specification
6 BA Drivers

2 Sub-Low, 2 Mid/Low, 1 Mid, 1 SuperTweeter

2Hz-23kHz Frequency response

7 ohms @ 1kHz impedance

TueLoad™, SES

™

, RASEN Bass

™

-26 dB Noise Isolation

5-way passive crossover

Scope of delivery
Brand new Craft Ears IEMs
Personalized Craft Ears protective hard case
Custom-made detachable 2-pin cable
Dehumidifier
Cleaning tool
Shirt clip
Product Premium Box
Proudly handcrafted in Poznan, Poland
All of our IEMs are handcrafted to ensure the best quality. Our shells are made using precise 3D printing technology from high quality imported acrylic resin and then hand finished, while the faceplates are completely handcrafted, making each headphone a unique work of art. Our IEMs are manufactured by a team with more than ten years of experience in headphone manufacturing.

We offer beautiful standard housings for each model, but our customers can also customize the design. Not just for CIEMs, but also for UIEMs, unlike most of our competitors.