Delivery time approx. 1 week depending on design.


Aurum

Craft Ears Aurum is the culmination of our work to date and the highlight of the Genesis series. As a flagship model, there couldn't be a better name than "Aurum", which means "gold". Especially because the properties of this element, such as the natural shine, were our inspiration for Aurum's exclusive design and sound signature.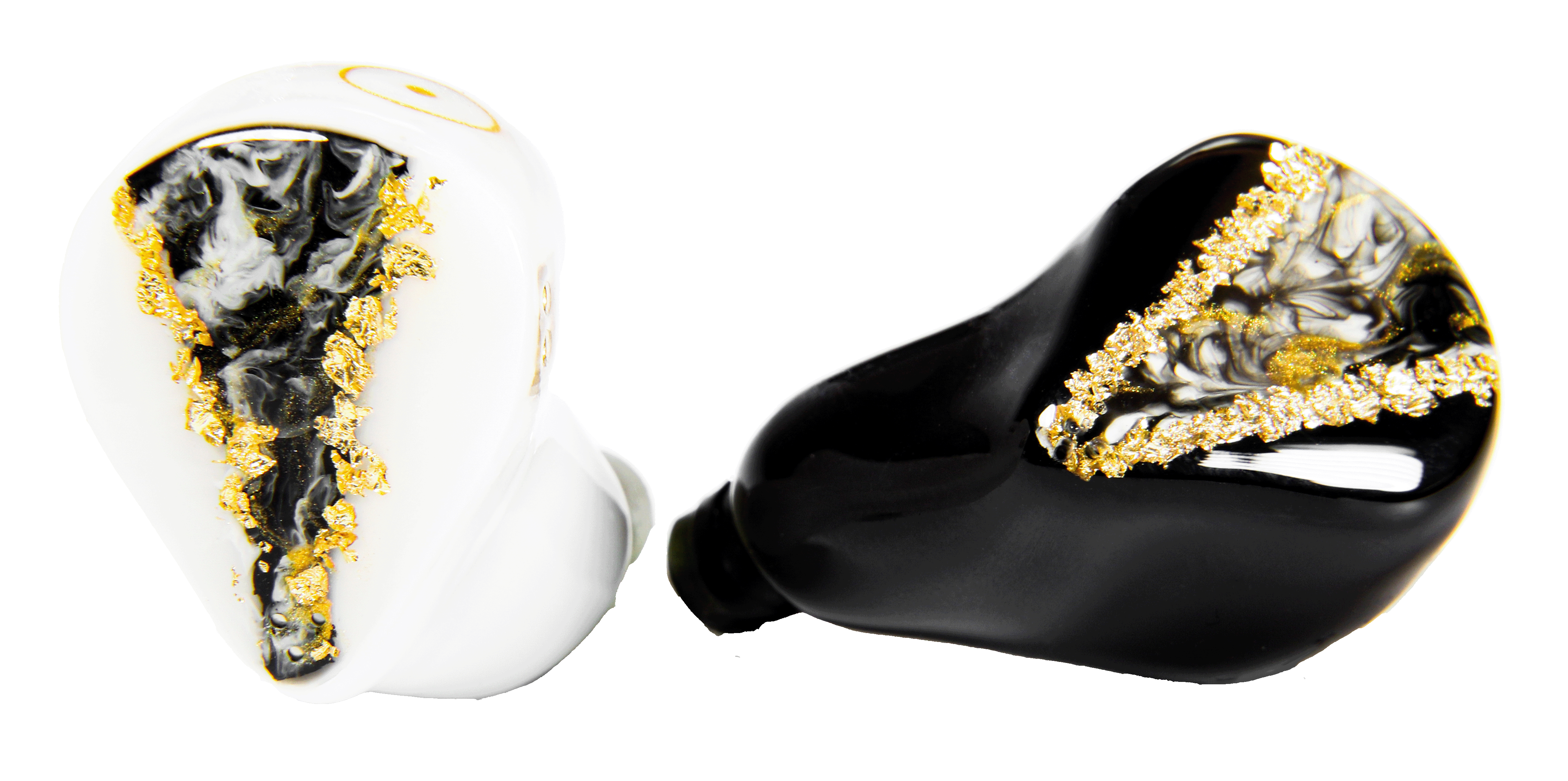 Make your own!

All Craft Ears IEMs can be designed with different designs for you. As universal or custom IEMs, made specifically for your ears.

Contact us via email or telephone if you would like a different design.

Tel. (+41) 77 403 35 26
info@audioessence.ch

Sound from the soul
Aurum is our first Tribrid model equipped with a specially arranged dynamic driver, four carefully selected armature drivers and two Sonion electrostatic drivers.
Our proprietary technologies make it possible to set new standards for IEMs with three different drivers. As a result, Aurum offers exceptional extension at both ends, excellent coherence, a large soundstage, precise imaging and remarkable detail reproduction, with the sound always natural, smooth and balanced.
Get to know the genesis of flawless sound

Craft Ears wants to keep pushing the boundaries to achieve the best possible sound. Our goal is to create something new and fresh. Aurum is our first Tribrid IEM as we believe that three different types of drivers allow us to produce an exceptional and highly technical sound that still has great timbre and tonal balance.

Craft Ears Aurum is a well-balanced IEM with great tonality and stunning extension on both ends. Its foundation is very deep and profound, with precise Subbass and controlled, structured and impressive Midbass. Every lower note is reproduced with plenty of attack and power, but never overshadows other frequencies. The mids are neutral and very detailed, but have good body and are soft. Thanks to these characteristics, voices can shine and easily convey an artist's emotions.

The highs are a part of the Aurum sound that we are particularly proud of. They are very detailed yet gentle with good reproduction of the cymbals. The expansion could be compared to much more expensive IEMs. It results in a very airy presentation and a large soundstage. Aurum offers a sense of depth, precise imaging and holographic impression with strong channel separation. Our flagship is a perfect mix of technology, naturalness and musicality.

Unprecedented technologies
The exceptional sound of Craft Ears Aurum is possible not only thanks to carefully selected drivers, but also thanks to our own technologies.

We chose a 10 mm PEN Dynamic Driver that works like a real subwoofer. It delivers clear, fast and full, but not overwhelming sub-bass. The light yet stiff PEN membrane combined with the N35 magnet ensures incomparable bass - precise dynamics and exquisite sound quality at the same time.

Four symmetrical drivers with carefully selected five-way electric crossover are responsible for the mids and highs, which are characterized by a remarkably natural intonation and a timbre with minimal sharpness. The dual electrostatic driver is the icing on the cake, giving an exceptional feeling of ultra highs.

We've also improved the SES™ (Space Expanse System) technology you love in the Craft Six. We've tuned them specifically for electrostatic drivers and the patent-pending SES™ 2.0 invented our own field-specific, 3D printed, horn-loaded tweeter. We achieved unprecedented loudness and extension with the EST driver while maintaining its speed and smoothness. Now the final octave is exceptionally clean and refined in a way that has never been the case in the past.

Craft Ears Aurum also features our True LoadTM technology. It ensures extremely flat impedance and phase, achieving great coherence between three different drivers.

SPECIFICATIONS

At Craft Ears we attach great importance to ensuring that our in-ear monitors are technically flawless.

Frequency response 5Hz - 40 kHz
Impedance 9.6 ohms
True Load (TM) and SES (TM) 2.0

1 PEN DD + 4 BA + 2 EST

1DD Low, 2 BA Low/Mid, 2BA Mid/High, 2 EST SuperHigh
5-way crossover
Isolation -26dB

Scope of delivery
Brand new Craft Ears IEMs
Personalized Craft Ears protective hard case
Custom-made detachable 2-pin cable
Dehumidifier
Cleaning tool
Shirt clip
Product Premium Box
Proudly handcrafted in Poznan, Poland
All of our IEMs are handcrafted to ensure the best quality. Our shells are made using precise 3D printing technology from high quality imported acrylic resin and then hand finished, while the faceplates are completely handcrafted, making each headphone a unique work of art. Our IEMs are manufactured by a team with more than ten years of experience in headphone manufacturing.

We offer beautiful standard cases for each model, but our customers can also customize the design. Not just for CIEMs, but also for UIEMs, unlike most of our competitors.