Delivery time approx. 2 weeks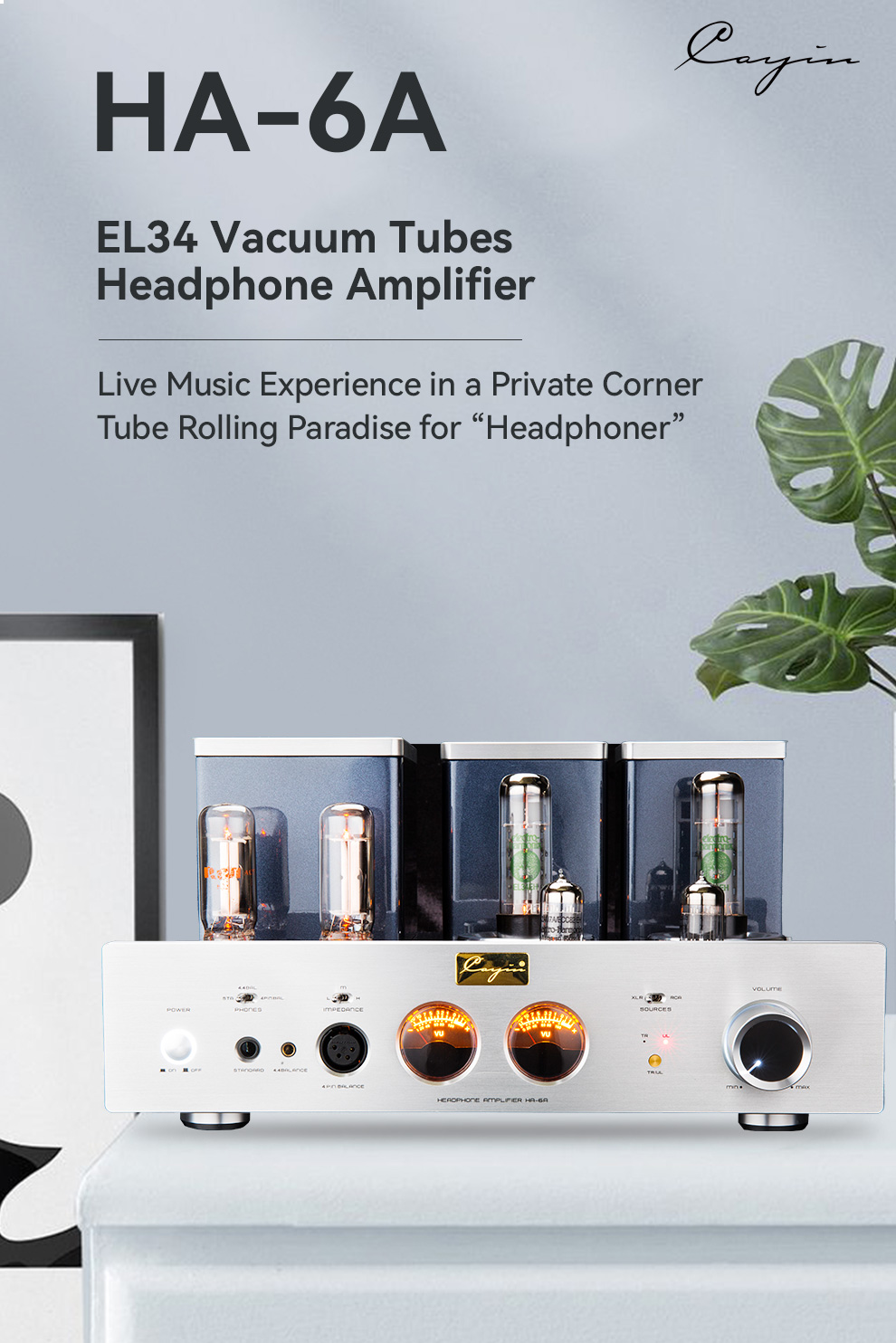 Versatile and customizable

Allows differentiated tonal tuning by replacing the included EL34 tubes with KT88 and operation in triode or ultralinear mode.

Perfect impedance matching to the respective headphones.

Hand-wiring the audio circuit.

Voltage rectification via tubes.

Perfectly selected output transformers for unsurpassed quality of the balanced output with impressive spatiality, channel separation and dynamics.

Puristic power management: The multi-stage, separate voltage amplification of the power supply with independent voltage regulation ensures that the ripple effect caused by current disturbances is minimized. This ensures a musical and fluid playback without grain and harshness.

High-precision audio potentiometer with 24-level control via resistors selected in pairs.

Cable structure using silver-plated audio cables with excellent shielding to avoid interference.
Specifications
| | |
| --- | --- |
| Device type | Headphone amp, tube headphone amp |
| Tube assembly: | 2 x Electro Harmonix EL34EH - can be replaced by KT88 |
| | 2 x 12AU7 EH |
| | 2 x RCA 22DE4 |
| Output power (KT88): | |
| single ended: | TR: 800mW+800mW (L); 2500mW + 2500mW (H) |
| | UL:1200mW+1200mW (L); 3600mW + 3600mW (H) |
| symmetric: | TR:1200mW+1200mW (L); 3200mW + 3200mW (H) |
| | UL:1900mW+1900mW (L); 4500mW + 4500mW (H) |
| Frequency range: | 10Hz ~ 26kHz (-3dB) |
| HDD: | >1% (@1kHz) |
| Input sensitivity: | 220mV ~ 450mV |
| Interference voltage: | 98dB (A-weighting) |
| Inputs: | XLR (balanced) x 2, RCA (cinch) x 2 |
| Headphone outputs: | 6.35mm standard, 4.4mm balanced, XLR4 balanced |
| Selectable headphone impedances: | L: 6-84Ω, M: 65-250Ω, H: 251-600Ω |
| Dimensions (WxDxH): | 360mm X 322mm X 197mm |
| Weight (kg): | 19.5kg |
| Power consumption: | 140W |