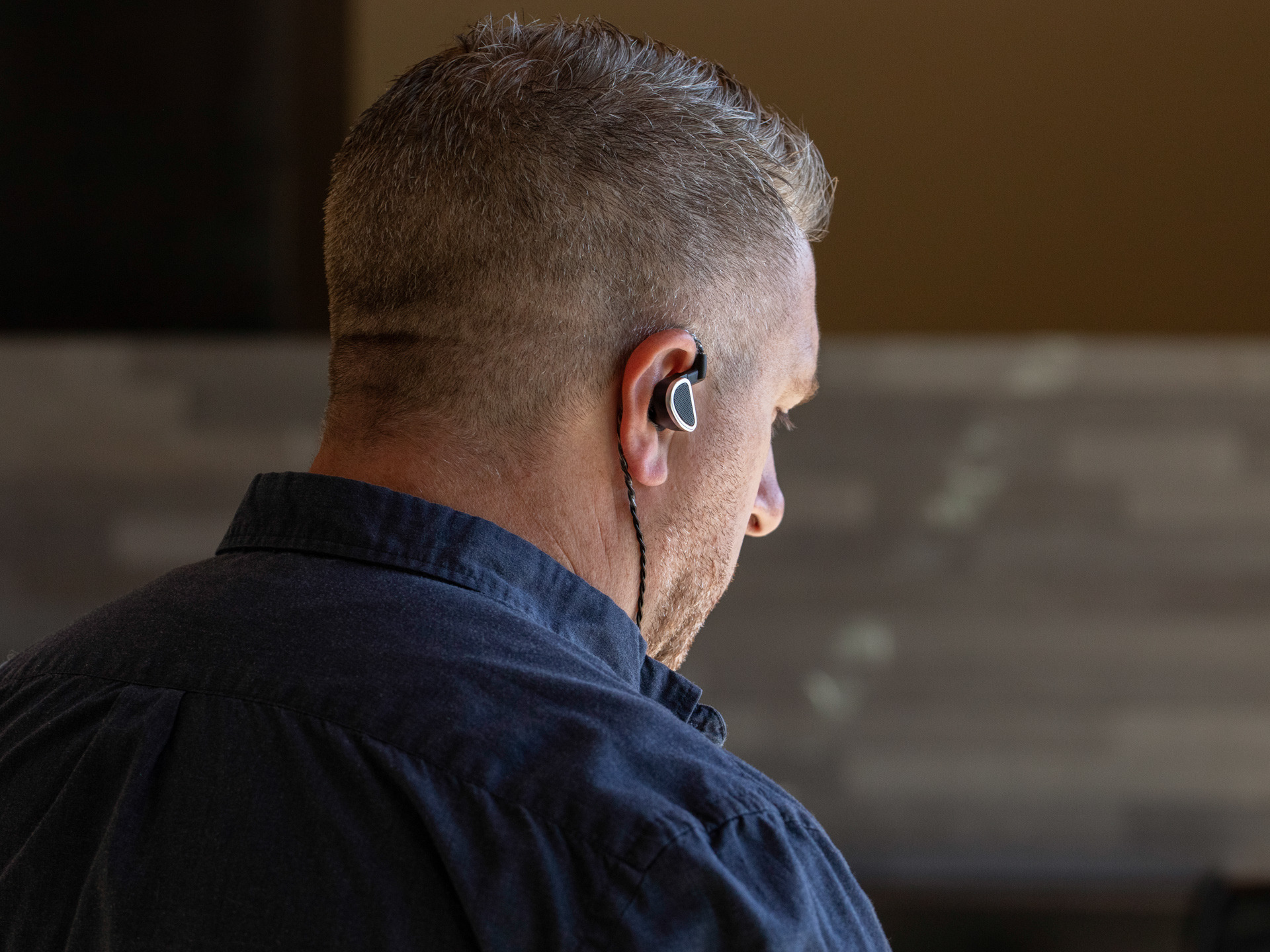 sound
The U4s sounds light-footed, effortlessly delivering physically engaging sub-bass without spilling over into the mid-bass. Balanced mids and a comfortable high-mid band respond to a wide range of music and recording styles at any volume; they are present but not tiring.
The open, airy quality of the Tia tweeter combines with the extended soundstage of the Apex to deliver a lifelike audio experience.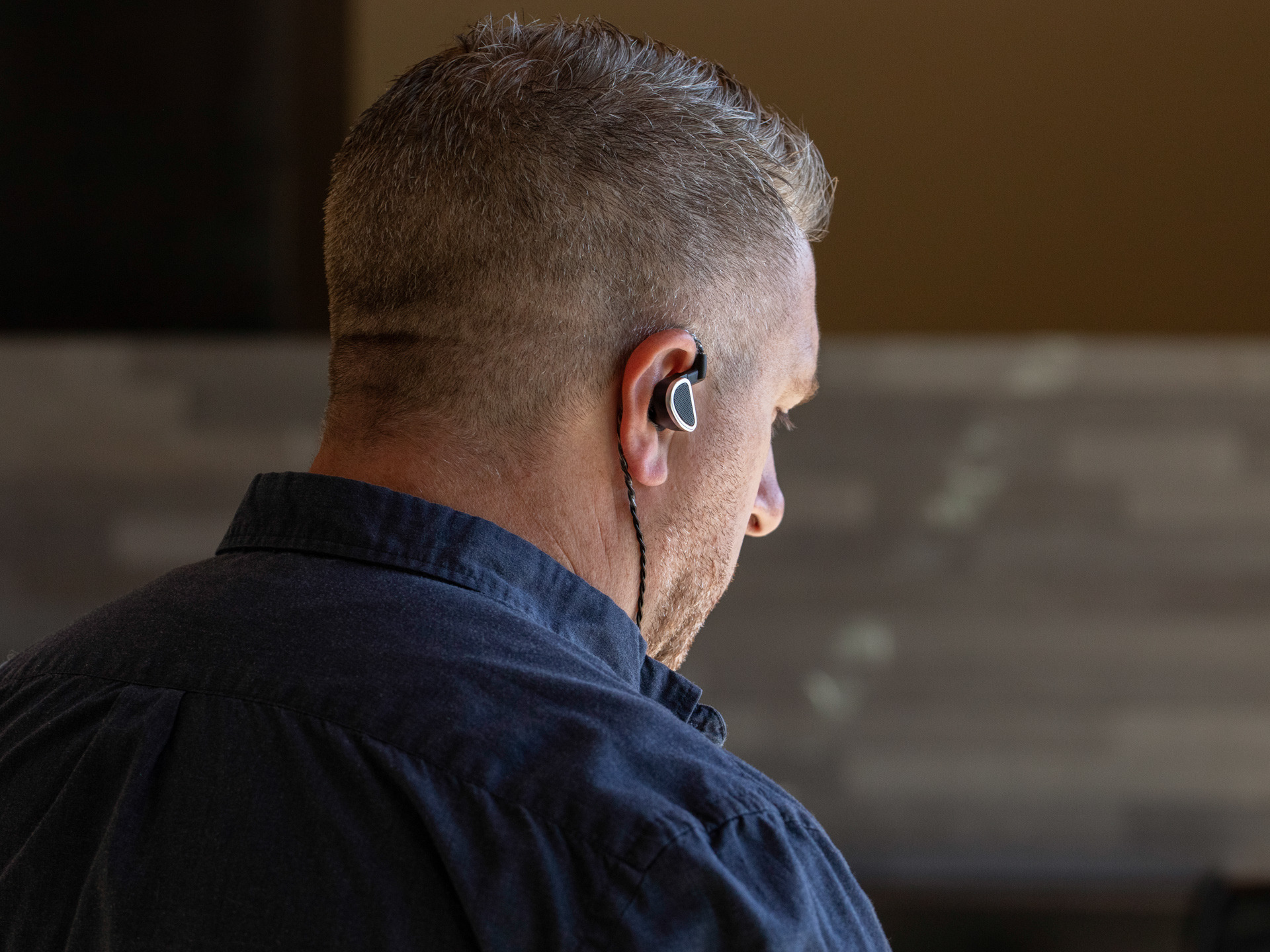 tia
Tubeless In-Ear Audio (tia) is a patented IEM design method that aims to reduce unwanted resonance and distortion for a transparent and lifelike sound signature. The tia system consists of three main elements: tia symmetrical armature open drivers, the tia single hole design and tia acoustic chambers. U4s features two main elements of the tia system: the tia driver and the tia single bore design.
apex

Air Pressure Exchange (Apex) is a patented vent that disperses air pressure in a sealed ear canal while maintaining standard IEM isolation levels, allowing musicians and music lovers to hear comfortably for longer. This venting reduces listener fatigue and provides a much more realistic sound image. Apex is available in four module variants for U4s: mX, m15, m20 and *m12.
LID

Linear Impedance Design (LID) is a patented circuit that corrects the non-linear electrical resistance of the various driver sets that make up this 4-driver IEM. Different output impedances of source amplifiers in devices like smartphones, bodypacks, DAC/amplifiers and DAPs usually result in different frequency response depending on the increase in resistance. Reestablishing the correct interaction with the source and maintaining the desired sonic signature allows for consistent, reliable sound.


Electrical low-pass filter
A crossover replaces traditional acoustic dampeners that can cause unwanted distortion from vibration and air turbulence. Instead of using acoustic dampeners to filter out unwanted frequencies after the driver creates them, the electric low-pass filter lowers distortion by eliminating unwanted frequencies before they reach the driver.
Specifications
1 tia tweeter - 1 high-midrange - 1 midrange - 1 dynamic woofer
10hz - 20kHz frequency response
105dB/mW sensitivity @1kHz
Integrated 4-way passive crossover
6Ω impedance @1kHz
Apex Technology Isolation: -20dB, -15dB, -10dB, -12dB Black premium cable

0.23 ohms total impedance
7 x 7 x 4 multi-twisted
Silver plated OCC copper wire
26AWG
Terminated with 3.5mm

Scope of delivery

U4s universal in-ear monitors
64 Audio Premium Leather Case
TrueFidelity foam ear tips (S,M,L)
SpinFit silicone eartips (S,M,L)
Silicone ear tips (S,M,L)
3.5mm black premium cable
Apex modules: m20, m15, *m12, mX
cable clip
Cleaning Tool
Round sticker