Lieferzeit ca. 2 Wochen
Zuhause Testen - kostenlos und bis zu eine Woche lang


DER GIPFEL DER IN-EAR TECHNOLOGIE
Der tia Fourté vereint alle Vorteile des zum Patent angemeldeten tia Systems mit 64 Audio's jahrelangen Erfahrungen und Entwicklungen bei der Fertigung von Weltklasse IEM in einem einzigartigen Universal-Fit In-Ear Monitor. Für maximale Langlebigkeit sind die Ohrhörer aus einem massiven Stück Aluminium gefertigt. Die aufwändig mit einer Kupferpatina veredelten Frontplatten verleihen dem tia Fourté sein einzigartiges Äußeres. Im Inneren des Ohrhörers arbeiten 3 proprietären Balanced-Armature Treiber zusammen mit einem dynamischen Treiber und erzeugen auf völlig neue Art und Weise einen unglaublich satten, natürlichen Klang.
Reviews

"The tia Fourté doesn't come cheap, but what you get in return is an incredibly unique signature that does everything so easyily. I have yet to come across tracks that just don't sound right with the Fourté. I once let a colleague of mine listen to the Fourté, he is really into two-channel HiFi, and he also said that it is like nothing else he has ever heard. It reproduces music so effortlessly with an insane ability to cover all emotions while keeping all details in front of you."
Review: 64 Audio Tia Fourté - Pushing Boundaries
"Expanded soundstage, deep analog textured bass, revealing mids/treble supercharged by TIA drivers, custom storage case, quality stock cable."
Audio Solace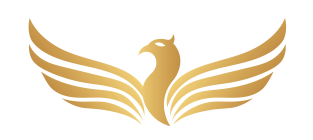 "It is not often that in-ear monitors impress me to the extent which the Tia Fourté and U18t have. The Fourté embarks on a craftfully tuned 'fun' yet resolving venture."
64 Audio Tia Fourte & U18t IEMs Review
Highlights
Bahnbrechende Technologien, wie frequenzformende Schallkammern in Kombination mit einem internen Passivradiator erzeugen eindringliche Tiefen, glatte Mitten und eine weite Klangbühne. Der spezielle tia Balanced-Armature Hochton-Treiber liefert unglaublich detaillierte Höhen. 64 Audio brach alle Regeln und vereinte diese bahnbrechenden Technologien in einem Gehäuse, welches noch kleiner und ergonomischer ist als das des Universal-Fit 12-Treiber Modells.
Zusätzlich verfügt der tia Fourté über 64 Audio's innovative apex Technologie. Diese reduziert durch eine pneumatisch interaktive Belüftung den Druck auf das Trommelfell, wie er bei vielen anderen In-Ear Kopfhörern zu finden ist. Hörermüdungen treten somit deutlich seltener auf. Der tia Fourté schafft ein überlegenes Hörerlebnis, das von herkömmlichen IEMs nahezu unerreicht ist.
Willkommen an der Spitze des IEM-Designs

Merkmale
Universal-Fit 4-Treiber Hybrid In-Ear Monitor mit vollständig schallrohrenfreiem Design
Extra weiche Höhen und Mitten, eindringlicher Tiefbass und weite Klangbühne.
1x tia BA für Höhen, 1x tia BA für Mitten, 1x BA für hohe Mitten und 1x dynamischer Treiber für tiefe Mitten und Bass
apex Technologie entlastet den Luftdruck im Gehörgang und sorgt für einen hervorragenden Klang.
Eloxiertes Aluminiumgehäuse mit eleganter Optik
Lieferumfang
64 Audio tia Fourté
Transport-Hardcase
Luftentfeuchter
Reinigungswerkzeug
Shirt-Clip
TrueFidelity Schaumstoff-Ohrpassstücke(S,M,L)
Silikon-Ohrpassstücke (S,M,L)
abnehmbares 1.2m Premium-Kabel
Runder Aufkleber
Produkthandbuch
Technische Daten
Bauweise: geschlossen, In-Ear Monitor
Treiber: Hybrid, 3x Balanced-Armature, 1x dynamisch
Frequenzgang: 5Hz - 22kHz
Empfindlichkeit: 114dB @1kHz @1mW
Impedanz: 10 Ohm @ 1kHz
Crossover: Integrierte 4-Wege-Passivweiche
Isolation: -20dB durch interne apex Technologie
Anschluss:2Pin
Kabellänge: 1.2m
Anschluss Endgerät: 3.5mm Miniklinke, gewinkelt