Delivery time approx. 2 weeksn
Try it at home - free of charge and for up to one week


THE PEAK OF IN-EAR TECHNOLOGY
The tia Fourté combines all the advantages of the patent-pending tia system with 64 Audio's years of experience and development in the manufacture of world-class IEM in a unique universal-fit in-ear monitor. The earphones are made from a solid piece of aluminum for maximum durability. The front panels, elaborately finished with a copper patina, give the tia Fourté its unique appearance. Inside the earphone, 3 proprietary balanced armature drivers work together with a dynamic driver to create incredibly rich, natural sound in a whole new way.
Reviews

"The tia Fourté doesn't come cheap, but what you get in return is an incredibly unique signature that does everything so easyily. I have yet to come across tracks that just don't sound right with the Fourté. I once let a colleague of mine listen to the Fourté, he is really into two-channel HiFi, and he also said that it is like nothing else he has ever heard. It reproduces music so effortlessly with an insane ability to cover all emotions while keeping all details in front of you."
Review: 64 Audio Tia Fourté - Pushing Boundaries
"Expanded soundstage, deep analog textured bass, revealing mids/treble supercharged by TIA drivers, custom storage case, quality stock cable."
Audio Solace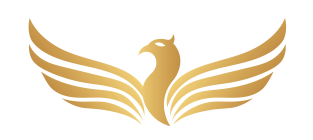 "It is not often that in-ear monitors impress me to the extent which the Tia Fourté and U18t have. The Fourté embarks on a craftfully tuned 'fun' yet resolving venture."
64 Audio Tia Fourte & U18t IEM's Review
Highlights
Breakthrough technologies such as frequency-shaping acoustic chambers combined with an internal passive radiator create immersive lows, smooth mids and a wide soundstage. The special tia balanced armature tweeter driver delivers incredibly detailed highs. 64 Audio broke all the rules and combined these groundbreaking technologies in a housing that is even smaller and more ergonomic than that of the Universal Fit 12 driver model.
In addition, the tia Fourté has 64 Audio's innovative apex technology. This reduces the pressure on the eardrum through pneumatically interactive ventilation, as can be found in many other in-ear headphones. Hearing fatigue is therefore significantly less common. The tia Fourté creates a superior listening experience that is nearly unmatched by traditional IEMs.
Welcome to the pinnacle of IEM design

Features
Universal-fit 4-driver hybrid in-ear monitor with a completely tube-free design
Extra smooth highs and mids, immersive deep bass and wide soundstage.
1x tia BA for treble, 1x tia BA for mid, 1x BA for high mid and 1x dynamic driver for low mid and bass
apex technology relieves air pressure in the ear canal and ensures excellent sound.
Anodized aluminum body with an elegant look
Scope of delivery
64 Audio tia Fourte
Transport hard case
Dehumidifier
Cleaning Tool
Shirt clip
TrueFidelity Foam Eartips(S,M,L)
Silicone eartips (S,M,L)
detachable 1st2m premium cable
Round sticker
Product Manual
Technical data
Construction: closed, in-ear monitor
Driver: hybrid, 3x balanced armature, 1x dynamic
Frequency response: 5Hz - 22kHz
Sensitivity: 114dB @1kHz @1mW
Impedance: 10 ohms @ 1kHz
Crossover: Integrated 4-way passive crossover
Isolation: -20dB by internal apex technology
connector:2pin
Cable length: 12m
End device connection: 3.5mm mini jack, angled
.