Single item 8x / 2-PIN / 2.5mm
1 piece available immediately.


Try at home - free of charge and for up to one week


Improved Signal Transmission
For the first time in the industry, Monster Series III has redefined the gauge from 26AWG and converted it to 26AWG+, offering greater circumference with the same gauge and better signal transfer. In addition, the extraordinary Satin Special Structure II, which has always been used exclusively for the flagship - the Zeus - is now also officially used for the Monster Series III. All of these exciting new features will help maximize the cable's signal transmission.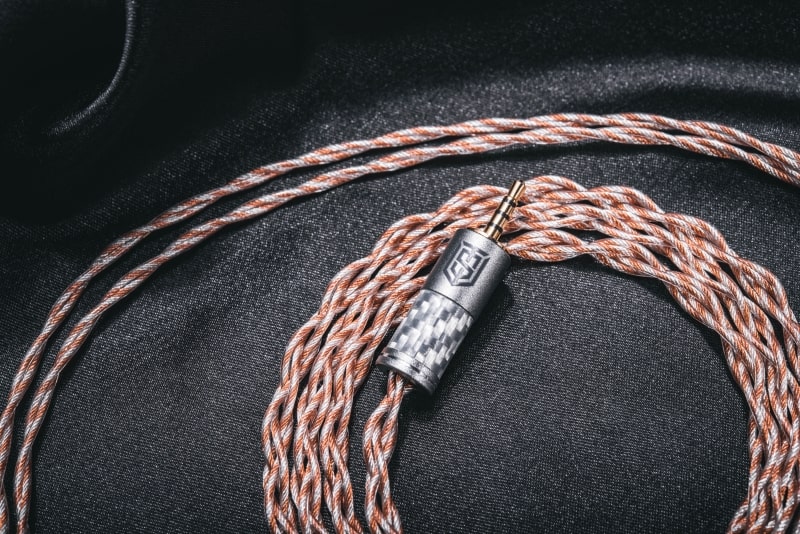 Purest Materials
The Chimera III is manufactured using SP-OCC technology (Superior Pure OCC) to produce the purest copper and silver plated copper. This is the purest silver-coated copper and copper cable ever made.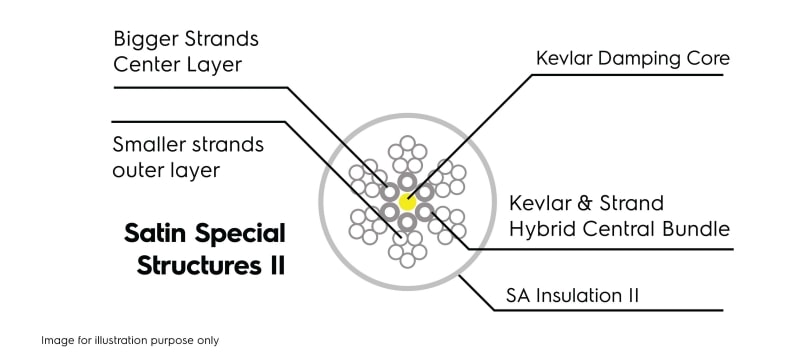 The extraordinary Satin Special Structure II, which has always been used exclusively for the flagship - the Zeus - is now officially used on the Monster Series III. It was developed from Satin Special Structures and Type 4 strands. The result is that the new structure not only has properties similar to Type 4 strand, but has also been developed into a strand layer - Geōmetria:
The outer layer consists of stranded bundles of SP-OCC material.
The next layer is the combination of rods covering the Kevlar cushioning core. These strands inside have larger dimensions than those in the outer layer. That's why we can call them Geōmetria Multisized Stranded - Satin Special Structures II. Each inner and outer strand is covered with insulation to protect it from oxidation. Finally, this structure brings the better efficiency for signal transmission, better attenuation.

Larger conductor cross-section
Another notable highlight is the refurbished gauge structure of 26AWG+, with larger size with the same gauge but better signal transmission. The Kraken III has a significantly larger conductor cross-section than its predecessor, the Kraken II, which enables even better signal quality for audiophile setups.

Improved Isolation
Also, the SA insulation jacket has been upgraded to an advanced SA insulation jacket II with improved flexibility and transparency, making the cable look even more shiny and eye-catching. This jacket has been intentionally designed to be soft and comfortable throughout its lifetime, rather than hardening after exposure to sweat like other cables on the market.
High quality connector
We use the best connectors for the Kraken III. Our satin 2-pin/MMCX connectors are made of TeCu/PEEK and TeCu/Teflon, which increases conductivity by 45-93%. Meanwhile, the pins of other regular connectors are made of brass, with a conductivity of only 27%.
Specifications
26AWG+
Superior Pure OCC material
Pure Copper | Silver Plated Copper
Geōmetria Multi-sized Stranded - Satin Special Structures II
Kevlar Damping Core
Premium SA connectors
SA Insulation II