The Best of the Best Awards 2022
Headfonics and Headfonia again chose the best head-fi products this year:
Our Top Gear Awards For 2022 — Headfonics
Headfonia 2022 Awards - Part 1 - Headfonia Reviews
Headfonia 2022 Awards Part 2 - Headfonia Reviews
2022 Best gear - Readers' Choice Awards - Headfonia Reviews


We are particularly proud that we have 16 of these great devices in our shop! 😊😍
IEMs (In Ear Monitors)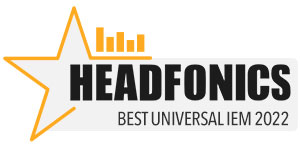 Award Score 9.3
"The Noble Audio Viking Ragnar is probably the company's most high-fidelity in-ear monitor to date. It is also unique from the competition in its spatial grandeur but no less of a technical performer with impressive levels of precise imaging and detail ."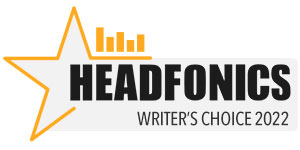 Award Score 9.1
"The Nostalgia Audio Camelot is the company's best iteration of flagship-level audio quality, delivering a smooth mid-range, well-textured mid-bass, extended treble, and an expansive soundstage. But do note, this is not a basshead in-ear monitor. Other competitors will yield more quantity if that is what you are after."

"The Lime Ears ANIMA is a transparent IEM, so it is very important to get a good synergy with your choice of source. Next to that, it is also hyper- important to find the right tips for you. But get it right and you will be highly impressed with what the ANIMA can do. If you're not on a budget and looking for a high-end universal IEM that is a great all-rounder , the ANIMA must be on your shortlist. It has impressed us enough for us to give it our Recommended Buy award, and the ANIMA is now featured on our Best Buy UIEM list!"


Best IEM: Noble Audio Kublai Khan

"Noble launched a great, technological marvel hybrid with the Kublai Khan, and they deserve praise for getting four different driver types together in a cohesive-sounding package. This is easily one of the best choices in the sub 3k$ range, with an immersive and highly technical sound with a hint of musicality, thus improving the original Khan. Kublai Khan is one of those monitors that have "it", and Noble Audio once again makes its presence felt in this range of the market. So if you're looking for a high-end IEM that has a very large staging and fantastic imaging, together with excellence in the high-frequency range, Kublai Khan is a winner."


Best IEM – Best Value: Kinera IDUN Golden

"The Kinera Idun Golden is one of the most quality releases from the Kinera brand lately. It's a fantastic performer for the money, with an audiophile approach to sound. I enjoyed This IEM very much with its precise, on-point tuning. This is one of the smoothest and most well-balanced hybrid IEMs that you can find in the entry-level market today."

"I pretty much liked the new Shozy Elsa and it especially impressed me with its coherency and consistent tonality. In today's market, you have full of hybrids and tribrids everywhere, whilst Shozy came up with a conventional C/IEM which may sound boring at first. But they certainly nailed the tuning with those 5 BA drivers, and Elsa sounds just like how a serious audiophile monitor should do.I don't know if this performance has something to do with the unit being a custom variant, but I'm sure the universal one sounds very capable too"
Best Wireless IEM – High-End: Noble FoKus Pro
"TheNoble Audio Focus Pro is truly an incredible device. In addition to being the best TWS earphone I've heard in terms of sound quality, it is a solid candidate to be the industry leader in material quality, craftsmanship, and design.In addition to these, the FoKus Pro offers a stable connection, has relatively low latency, and supports aptX adaptive. If you're in the market for a solid, audiophile-focused TWS earphone and have no budget constraints, I can easily recommend you to try Noble Audio's FoKus Pro. I want to award the unit with HFN Recommendation, it deserves the crown."


Best Custom IEM: 64 Audio A18t
DAPs (Digital Audio Players)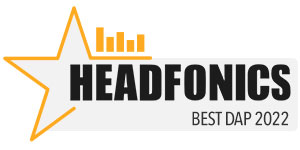 Award Score 9.5
"The HiBy RS8 is one of the most complete DAPs launched to date. It has the most advanced operating system, a unique architecture evolved from the RS6, and quite obviously packs in my DAC of choice, R-2R. Not just R-2R for the sake of it but desktop decoding levels of R-2R and a level of audible quality that competes with the gold standard, the P6 Pro from Luxury and Precision."
"After months of testing, it's very easy to say that Cayin Audio has created a seriously good high-end DAP. Not only does it have the excellent build quality, but the internal design, versatility, usability and sound tuning are also spot on. At the moment, apart from the SP2000T and perhaps the SP3000, I don't think there is any other DAP that comes close to the N8ii's overall performance. The Cayin N8ii offers a multitude of different sound combinations, making a DAP that basically works with everything you hook up to it. The N8ii surely isn't cheap but is an absolute pleasure to use and to listen to, it's that simple. The Tube output in combination with the CLASS A setting is magical if you ask me, and for most of the ear and headphones I used, this combo/setting for sure is the one to go for."
Best DAP – Best Value: HiBy Music R5 Gen 2
"I feel like HiBy can start to use this Class-A amp design with its other models even the higher-end ones. For just 449$ it does a very good job in terms of dynamism, clarity, timing and attack. When I started to listen to it for the first time with the amp closed, I told myself; "so it's just another R5", but that turned out not to be the case when I switched on the Class-A amp."
DAC/AMP DONGLES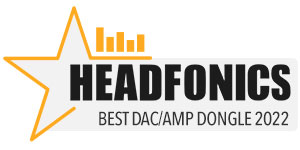 Award Score 8.7
"The Cayin RU6 offers a different "analog" approach in the world of highly integrated delta-sigma chipset packages and DSP filters. One that preserves a tube-like musical quality but with much finer volume control and packed within a favorable form factors."
HEADPHONE AMPLIFIERS / DACs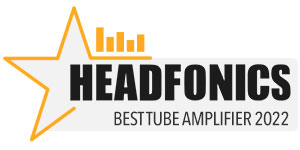 Award Score 9.4
"The Cayin HA-300MK2 is a fabulous sounding 300B SET flagship headphone amplifier.It has that classic slightly sweet or euphonic coloration combined with a seriously impressive holographic staging quality Neither does it lack power for demanding headphones so dynamic range is never going to be an issue."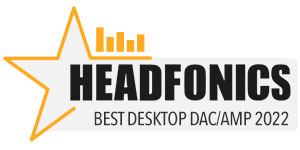 Award Score 9.1
The Ferrum ERCO DAC is neutral to natural, accurate, and articulate. Its amplifier has bags of power to drive just about any headphone you want to throw at it. It is also incredibly simple to operate right out of the box.
UPGRADE CABLE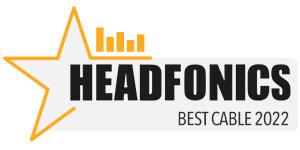 Award Score 9.2
"The Effect Audio Chiron almost feels like a direct response to the Centurion's bombastic and high contrast excitement with a more relaxed and very smooth sounding performance when paired with our tested monitors. If mids are your fourte, complete with creamy vocals and plenty of space for them to breathe then it's the perfect complimentary cable to the flagship's exuberance."
Best Accessory: Effect Audio Signature Series
"The New Effect Audio Signature series is simply paying homage to the company's earlier entry-level cables. The Vogue Series, which was not that impressive in terms of build, is now enhanced with better materials and connectors, better braiding quality, and thicker wires.Not to mention the impressive packaging and product presentation.

The three cables appeal to different buttons and different setups/IEMs. I actually liked all three, but to me, the Eros S has been the most impressive one because of staging, layering and imaging. Secondly, I liked the Ares S for its timbre and fullness, and the Cadmus is a great SPC cable with fantastic clarity for the price.

So it's hard to overlook the performance and the design/build of the new series from EA. I recommend all three if you're new to IEM cables and want to experience different combinations."



More exciting blogs on the subject
The new naturalness - Hiby RS8 Flagship DAP

Thursday photo session - 64 Audio U18S + Effect Audio Chiron

Royal - Nostalgia Audio Camelot

.
0 Comments
0